Thousands of bees killed and $60G in damage done by vandals in Iowa, police say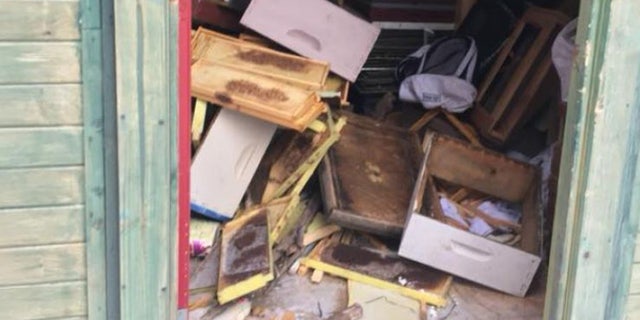 NEWYou can now listen to Fox News articles!
Vandals destroyed 50 beehives and did $60,000 in damage to a local honey business in Iowa on Thursday, police said.
The owners of Wild Hill Honey in Sioux City discovered the destruction, which also resulted in thousands of bees being killed, when they went to clear snow off them Thursday morning.
Owner Justin Englehardt told FOX44 that his business was wiped out.
Since nothing was taken, Englehardt believes the damage may have been some teens doing something senseless.
"I knew it was going to be bad we went around the shed every hive was knocked over, dead bees in the snow, it was terrible," Englehardt said.
Along with the hives, the couple's shed was also damaged, with a window broken out and the lock damaged.
A GoFundMe page set up to help the business rebuild already surpassed its goal and had raised over $30,600 as of Sunday.
"Thank you to everyone for your generous contributions and your amazing show of support. Because of you, we will be able to continue our business in the spring. We are deeply moved by your compassion," the business owner said on the fundraising site. "Between the contributions and the equipment we were able to salvage, our needs have been met,"
Police examined the scene and found footprints along with fingerprints. Their investigation is ongoing.