The Latest: Olivia dumps heavy rain on Maui, nearby islands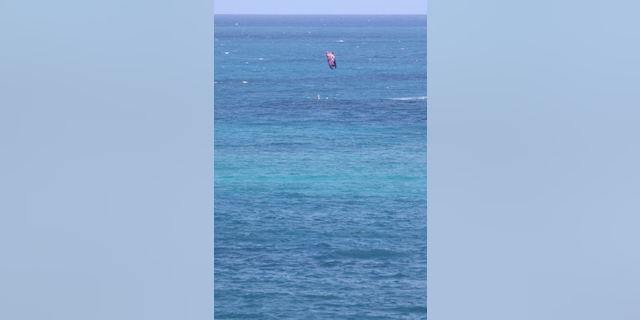 HONOLULU – The Latest on tropical storm Olivia and its impact on Hawaii (all times local):
5:30 a.m.
Heavy rain has been reported on Maui and the northern part of the Big Island as Tropical Storm Olivia passes through Hawaii.
Storm warnings were in place Wednesday for the islands of Maui and Oahu but have been canceled for the Big Island and Kauai.
National Weather Service meteorologist Melissa Dye in Honolulu says small islands around Maui also are being impacted. A flash flood warning has been issued for Molokai (MOL'-oh-kye), and a wind gust of 51 mph (82 kph) was reported overnight at the airport on Lanai.
She says sustained winds of 20 to 30 mph (32 to 48 kph) have been reported at many locations in Maui County.
Winds should stick around for most of Wednesday, and Dye says it will rain on Maui for several days.
The storm is also expected to later impact the most populated island, Oahu.
Dye says some showers were moving across the island Wednesday morning.
___
12:00 a.m.
Maui is hunkering down for heavy rains and powerful winds as a gradually weakening tropical storm barrels toward Hawaii.
Forecasters said Tropical Storm Olivia could dump 5 to 10 inches (12 to 25 centimeters) of rain on the islands, with some places getting as much as 15 inches (38 centimeters).
Maui Mayor Alan Arakawa is urging residents to store drinking water and warned that they should plan for power outages, landslides, high surf, fallen trees and flooded roads.
Honolulu is hoping it will be spared the worst.
Honolulu Mayor Kirk Caldwell says city offices will be open as usual. City buses also will be running normally so long as winds aren't too powerful.
Olivia was a hurricane earlier this week, but has been slowly losing power as it gets closer to Hawaii.