The Latest: Man wanted in Ohio arrested; New Mexico cop dead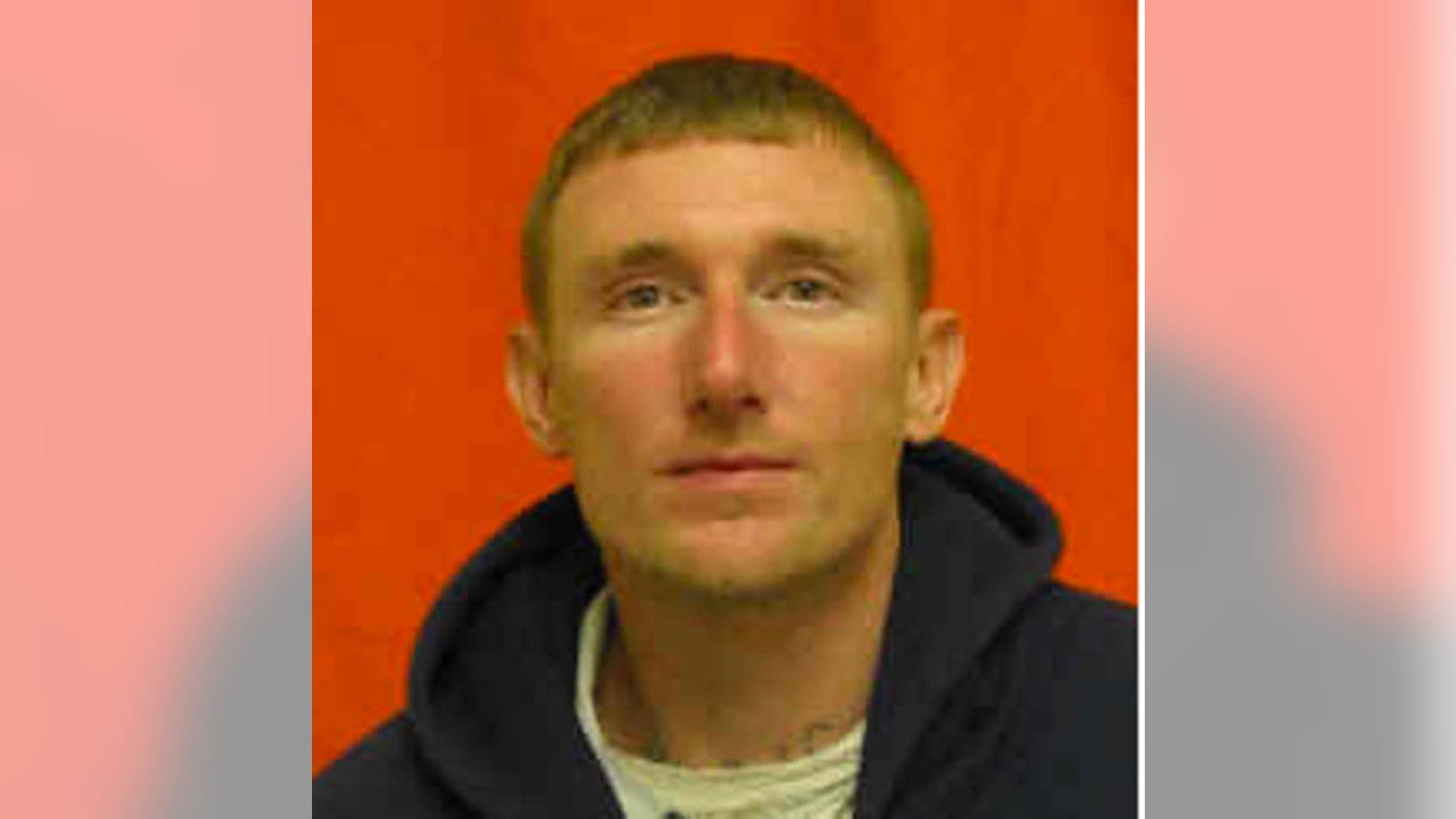 HATCH, N.M. – The Latest on the slaying of a New Mexico police officer (all times local):
11:05 a.m.
An Ohio fugitive wanted for murder has been arrested in the fatal shooting death of a New Mexico police officer.
Dona Ana County Sheriff's spokeswoman Kelly Jameson says that 36-year-old Jesse Hanes is suspected of gunning down Hatch Police Officer Jose Chavez, 33, during a traffic stop Friday.
Hanes fled and is suspected of carjacking a man at a rest stop before shooting him in the stomach. The man's condition is unknown.
Authorities say the confrontation began when Chavez pulled over Hanes, who was driving a luxury car with two passengers, in the village of Hatch, about 40 miles northwest of Las Cruces.
Hanes then fled on Interstate 25 at speeds up to 100 miles per hour before stopping at a rest stop and carjacking a man, authorities said.
Sheriff's deputies spotted Hanes in the stolen vehicle and pursued.
Two others were also arrested, but have not been identified by New Mexico authorities.
Hanes was sought in Ohio in the July 25 shooting death of a 62-year-old man just outside Chillicothe, about 60 miles south of Columbus.
The Chillicothe Gazette in Ohio reported Saturday that James Nelson was also taken into custody in New Mexico on warrants in the July 25 shooting death.
___
4:07 a.m.
Authorities say a New Mexico police officer has died after being shot in the neck during a traffic stop, and three suspects are in custody.
Dona Ana County authorities say the officer was shot by a passenger who had gotten out of the vehicle during the Friday traffic stop in the village of Hatch, about 40 miles northwest of Las Cruces.
Thirty-three-year-old Hatch Officer Jose Chavez was taken to a Texas hospital, and died.
The three suspects drove south on Interstate 25, then stopped at a rest stop, where one of them carjacked another vehicle. Authorities say that car's owner was shot. Authorities caught up with all three suspects, one of whom had a gunshot wound to the leg.
The motorist who was shot was taken to a hospital.