The Latest: Human remains removed from Waikiki apartment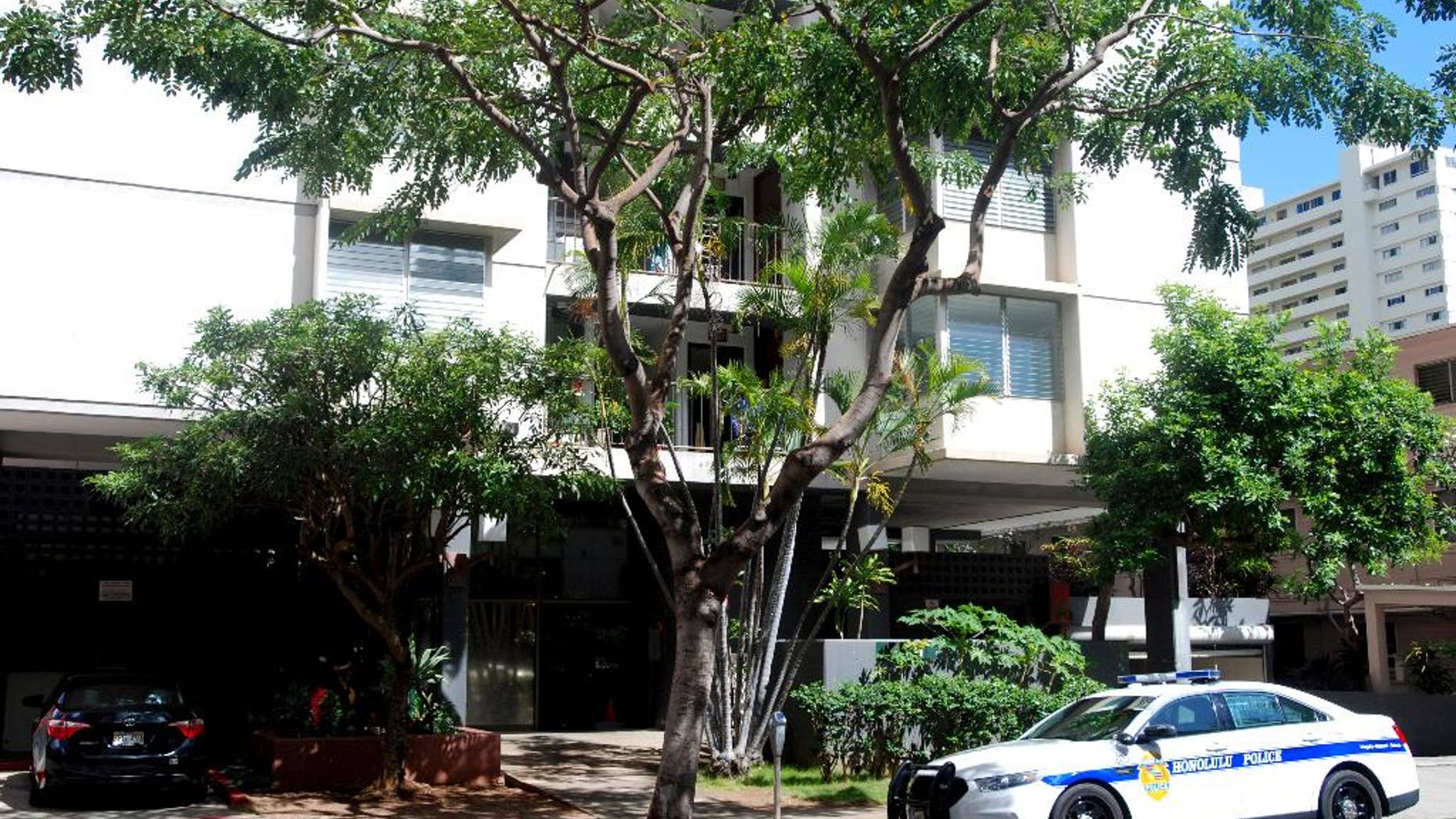 HONOLULU – The Latest on a man facing murder charges after telling police he killed his mother (all times local):
12:05 p.m.
The Honolulu medical examiner's office has taken human remains out of a Waikiki apartment after a man told police he killed his mother.
The medical examiner's office arrived at the apartment building Wednesday, the morning after a 26-year-old man was arrested on suspicion of murder.
Honolulu Homicide Lt. Phillip Lavarias says the man called 911 Tuesday to report that he had killed a family member. When officers arrived, he told them he killed his mother.
Lavarias says police executed a search warrant Wednesday and found human remains in the apartment. While Lavarias says it's not clear when the death occurred, police tell the Honolulu Star-Advertiser the suspect's mother has been dead a year.
Julio Gleski lives on the floor below where the remains were found. He says residents of the building don't know each other well.
___
12:30 a.m.
A Hawaii man has been arrested after human remains were discovered in his apartment in Honolulu's beachfront neighborhood of Waikiki.
Police tell The Honolulu Star-Advertiser (http://bit.ly/2oWn5bP ) early indications were that the body was that of the suspect's mother, who has been dead a year.
Authorities say the man called dispatchers saying he was suicidal and that he had killed his mother.
The 26-year-old has been arrested on suspicion of second degree murder.