The Latest: Delta: Dripping fluid to blame for smoke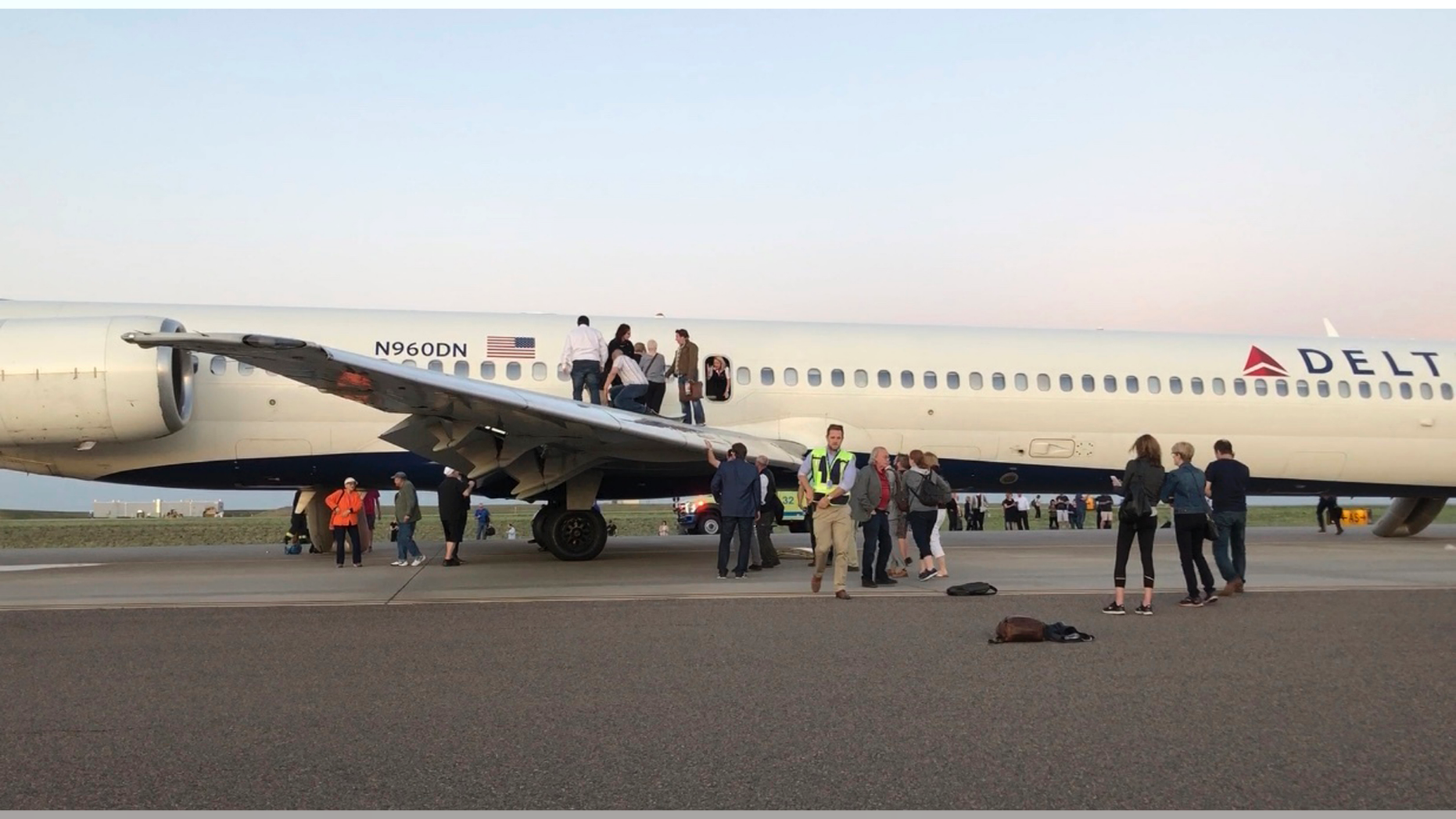 DENVER – The Latest on smoke that forced the evacuation of a Delta Air Lines flight (all times local):
2:55 p.m.
Delta Air Lines says fluid dripping onto a power unit created the smoke that forced passengers to evacuate a plane after it landed at Denver's airport.
After flight 1854 from Detroit landed normally Tuesday night, passengers reported that smoke filled the cabin as the MD-90 aircraft was taxiing to the gate. Delta says the plane stopped and its 146 passengers used the plane's slides and over-wing exits to escape the cabin.
Airline spokeswoman Lisa Hellerstedt said Wednesday that a small amount of hydraulic fluid dripped onto a hot power unit, creating the smoke that was blown into the cabin.
Investigators did not find any evidence of a fire on the plane.
____
3 a.m.
A Delta Air Lines flight from Detroit to Denver was evacuated after passengers reported smoke in the cabin.
Firefighters greeted flight 1854 when it landed at Denver International Airport shortly after 8 p.m. Tuesday. Airport spokeswoman Emily Williams says passengers reported smoke filled the cabin as the plane was taxiing to the gate.
She says no major injuries were reported from smoke inhalation, but she has heard that a handful of passengers suffered minor injuries during the evacuation.
Williams did not know how many people were on board or what kind of plane was involved.
A phone call to Delta was not immediately returned Tuesday night.