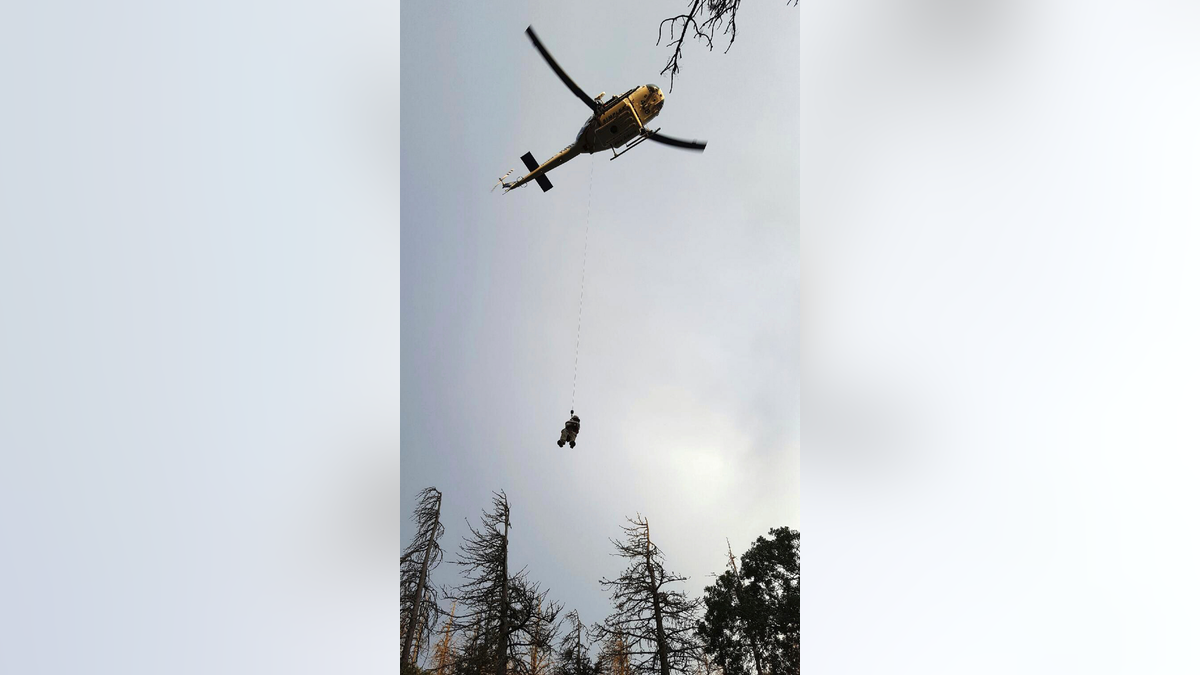 LOS ANGELES – The Latest on the armed robbery of rescuers trying to help a distressed hiker (all times local):
1:50 p.m.
Kern County authorities say two armed men who robbed rescuers trying to aid a thirsty hiker are still at large.
Senior Deputy Tommy Robins says the investigation is ongoing Tuesday.
The Sheriff's Department reopened a section of the Pacific Crest Trail late Monday after searching for the gunmen and determining the area was safe.
The culprits stole radios Saturday from two search and rescue volunteers who were trying to bring water to a dehydrated hiker.
The distressed hiker and three others on the 2,650-mile (4,265-kilometer) trail from Mexico to Canada were later rescued by helicopter.
Robins says it's possible the gunmen were guarding an illegal marijuana plantation, but he wasn't aware that one had been found in the area.
____
1:59 a.m.
The Pacific Crest Trail is now open after a section of it was temporarily closed while authorities searched for two men who robbed rescuers at gunpoint.
SWAT team members joined deputies to search for the robbers on the trail, which runs from Mexico to Canada.
The trail reopened late Monday. It wasn't immediately known if the suspects had been found.
The search and rescue volunteers were robbed of their radios Saturday while trying to bring water to a dehydrated hiker in distress.
Sgt. Zack Bittle says the rescuers weren't harmed though the gunmen followed them up the trail for a while as they returned to their vehicle.
The dehydrated hiker and three others trying to hike the entire 2,650-mile (4,265-kilometer) trail were later rescued by helicopter.