A bizarre video posted to social media claims to show a woman who has been a missing person since she was three years old.
Uploaded to TikTok on Wednesday, the video is captioned "Diamond Bradley missing for 21 years" and claims to show the long-lost child, now grown up.
"This is Diamond Bradley," the person holding the smartphone says, focusing on Black woman with her. "Can I see your scar?"
The woman then appears to lean forward to show a scar with a nervous laugh. In the video, the group of women is recording themselves speaking next to a parked Harris County, Texas, law enforcement vehicle.
NEW MEXICO TASK FORCE TEAMS UP WITH RESEARCHERS TO ADDRESS MISSING PERSON CASES INVOLVING NATIVE AMERICANS
"She still have that scar," the camerawoman says.
WEST VIRGINIA OFFICIALS FIND SUSPECTED HUMAN REMAINS TWO HOURS FROM WHERE MISSING WOMAN LAST SEEN
Diamond Bradley disappeared on July 6, 2001, from Chicago's south side along with her older sister Tionda Bradley. At the time of their disappearance, Diamond was 3 years old and Tionda was 10 years old.
The Bradley family told local outlet ABC 7 that the woman featured in the video has made contact with them claiming to be Diamond.
"A young lady reached out on Facebook," said Diamonds' great aunt, Sheliah Bradley-Smith Bradley-Smith. "She believes she is Diamond Bradley, my missing niece."
Diamond Bradley, who went missing in 2001, would be 25-years-old today.
MISSING WEST VIRGINIA WOMAN GRETCHEN FLEMING LAST SEEN AT BAR WITH PERSON OF INTEREST, POLICE
According to the FBI's case file for Bradley's disappearance, "At the time of her disappearance, Diamond Bradley had a medium complexion and wore her hair in braided ponytails."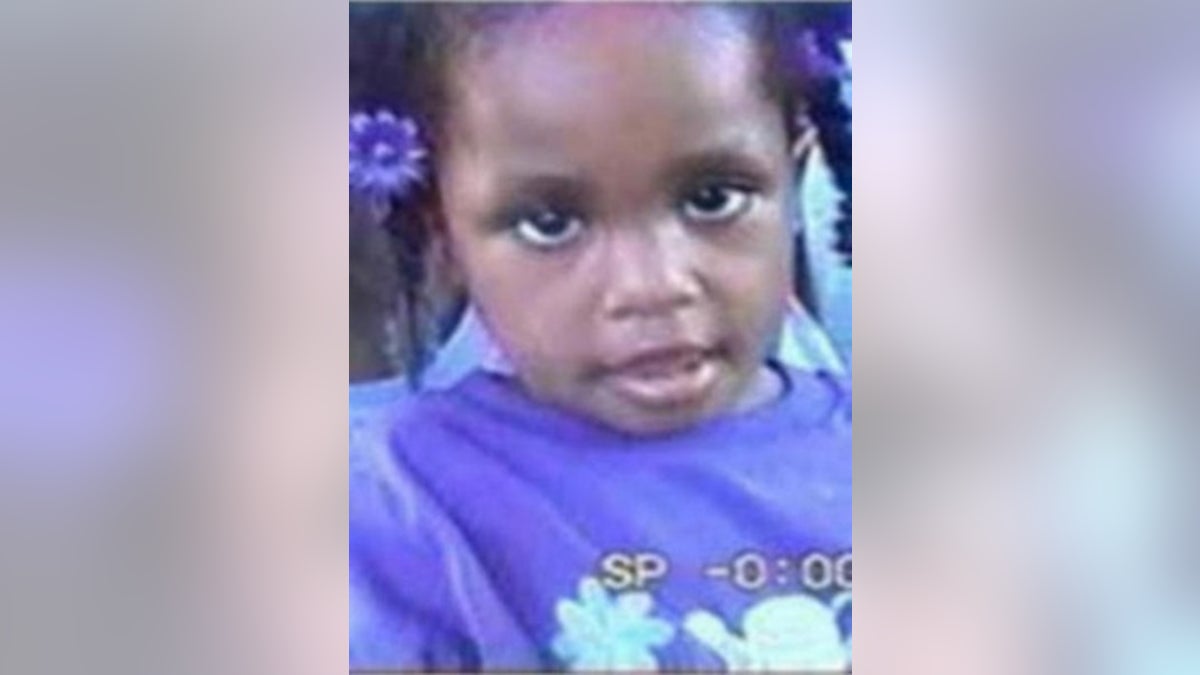 The FBI case file references the scar mentioned by the women in the TikTok video, saying it appears on the left side of her head.
The file states, "She was last seen wearing purple ponytail holders in her hair. She has a scar on the left side of her scalp, has deep-set eyes, and is described as timid but loves to talk."
CLICK HERE TO GET THE FOX NEWS APP
According to the sisters' mother, a note was found at the family's home saying that Diamond and Tionda were going to the store and then the playground. They were not seen since.