Texas woman, 82, dies after voting for the first time, family says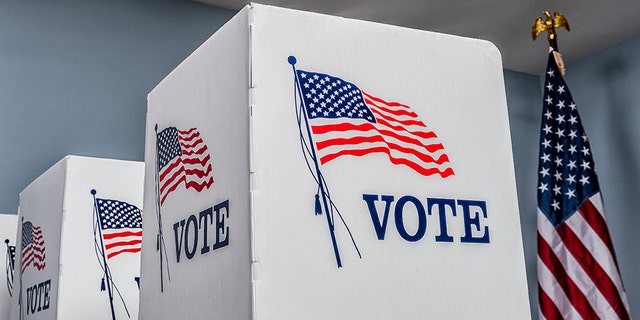 An 82-year-old Texas woman passed away Monday morning -- just days after she cast her first-ever ballot.
Gracie Lou Phillips, of North Texas, participated in early voting in Grand Prairie last week, NBC5 reported.
"She finally registered to vote for the first time in her life," Phillips' granddaughter, Michelle Phillips, told the news station.
Gracie Lou was battling pneumonia and transitioning to hospice care around the same time she cast the ballot.
WHAT TIME DO POLLS CLOSE ON ELECTION DAY? A STATE-BY-STATE GUIDE
"She kept telling everybody, 'I'm voting. I'm going to vote this year and my vote counts,'" Michelle Phillips said.
Phillips, who went to the voting center with a portable oxygen tank in hand, had never voted in the past because she led a "busy family life" and had "misconceptions" about the process, according to the news station.
"Her priority through life was her family," Leslie Rene Moore, Phillips' other granddaughter, told NBC5.
ELECTION DAY BALLOT SELFIES: HERE'S WHERE IT'S LEGAL AND ILLEGAL
But the country's current political climate drove the matriarch to the polling booth, the news station reported -- a move that made her family proud.
"To have someone literally need oxygen to breathe, pure tank of oxygen to breathe, put it in her car and ask to go on what may very well be the last week of her life, that shows the dedication and priority that people need to look at," Michelle Phillips said.
Moore added: "To know that her voice is going to be heard forever is really exciting for us and we're really proud of her."