Another city, another referendum for taxpayers to spend tens of millions of dollars on a football stadium -- except this one is for high schoolers.
McKinney, Texas, is building a $62.8 million dollar, 12,000-seat stadium for its high school gridders to do battle in, an extravagance 63 percent of voters were apparently just fine with. The stadium would be the most expensive ever built for prep pigskin, barely edging out a $62.5 million, 12,000-seat facility under construction in Katy and a $60 million stadium that opened in Allen in 2014.
"We're visionaries," McKinney Independent School District Superintendent Rick McDaniel told the Dallas Morning News after local voters passed a $220 million bond issue to fund the stadium and other district improvements. "And we believe we have a vision for McKinney ISD that will propel us forward for a long time."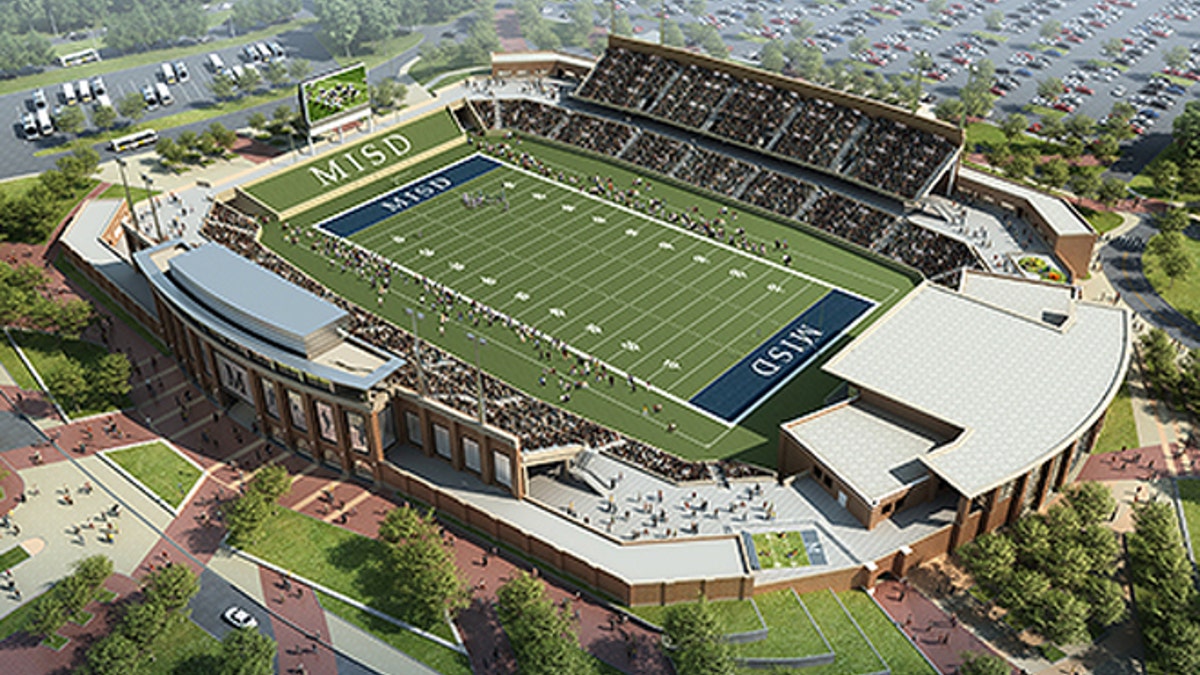 As with pro sports venues that can cost upwards of $1 billion, much of the sales pitch for the high school stadium was about its value as a catalyst for development. Local officials believe it will bring restaurants and retail shops to the town, some 37 miles north of Dallas.
Not everyone was thrilled at the expenditure, with Grassroots McKinney campaigning against it.
"We're disappointed," Mike Giles, one of the group's leaders told the newspaper. "But the people have spoken."
The stadium, which will be the home field for all three of McKinney's high schools, is slated to host its first kickoff in 2017, the same season the stadium under construction in Katy is set to open.