Texas teen killed in crash after unbuckling seat belt to take selfie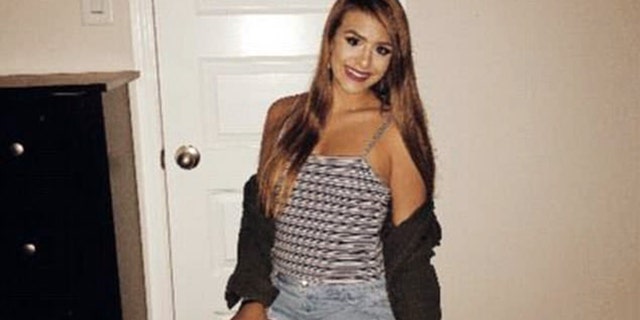 The parents of a Texas teen who was killed last year in a car crash after taking off her seat belt to take a selfie are raising awareness on car safety.
Kailee Mills, 16, of Spring, Texas, was in a car with her friends on Oct. 28, 2017, when the car went off the road. The car was just down the street from Mills' home before she unbuckled her seat belt to snap the photograph. The teenager was ejected from the vehicle and died.
"The car went off the road. She was ejected, and she died instantly. All the other kids in the car they had their seat belts on and they all survived with very little injury," David Mills, the teenager's father, told FOX 29.
TEXAS TEEN PLANNED ISIS-INSPIRED MALL SHOOTING, AUTHORITIES SAY
Mills was a junior at Klein Collins High School and was planning to study medicine following graduation.
David Mills and his wife, Wendy, hope their daughter's tragic death will encourage others to buckle up every time they get into a vehicle. The parents have joined the Texas Department of Transportation's "Click It or Ticket" campaign. The campaign uses a display of white shoes from all the 929 victims who were killed after not wearing a seat belt in the state last year or the people "whose shoes you don't want to walk in."
The parents put out a pink pair of shoes in honor of their daughter.
"Our daughter's shoes are the pink ones that we placed there to represent her. They call them ghost shoes. I can almost see all the people standing here," David Mills said.
TEXAS COP, EX-KANSAS STATE FOOTBALL STAR, TACKLES THIEF FIRST DAY ON THE JOB
"Our daughter would be here today if she had been wearing her seat belt," he continued.
The family has also set up the Kailee Mills Foundation, a non-profit organization to "inform the public on the importance of seat belt use while encouraging and inspiring communities to protect themselves and their passengers by always wearing their seat belts," according to its website. The foundation puts decals on vehicle windows to remind drivers to wear their seat belts.
"She had this laugh that was very unique. Her laugh alone made you smile, and she loved to make people smile. My daughter was just outgoing, a ray of sunshine," Wendy Mills said of Kailee.