Texas police arrest man for allegedly trying to steal an executive jet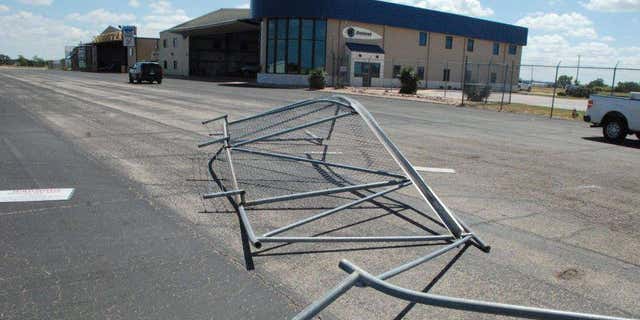 NEWYou can now listen to Fox News articles!
Texas authorities say a man armed with a stick tried to steal an executive jet after crashing his vehicle through a Waco Regional Airport security gate on Thursday.
The man crashed through the gate onto the airport tarmac at around noon and approached a parked Lear Jet, according to a Waco police statement. The man was then seen by Texas Aero employees removing the tire chocks and trying to enter the aircraft.
An off-duty police officer working airport security approached the man, who police say was armed with the stick. Police say several shocks with a stun gun had no effect. Texas Aero employees saw the officer struggling to subdue the man and gave their assistance. All were able to handcuff him, according to KHOU.com.
The suspect's name will be released once he's booked into jail. Police say he has a history of mental illness. The Waco Tribune reports he was taken to Providence Health Center for an evaluation, Waco police Sgt. W. Patrick Swanton said.
Waco police notified the FBI and the Transportation Security Administration, which could file additional charges.
Click for more from the Waco Tribune.
The Associated Press contributed to this report.