Texas pipeline rupture causes fire and evacuations, but no injuries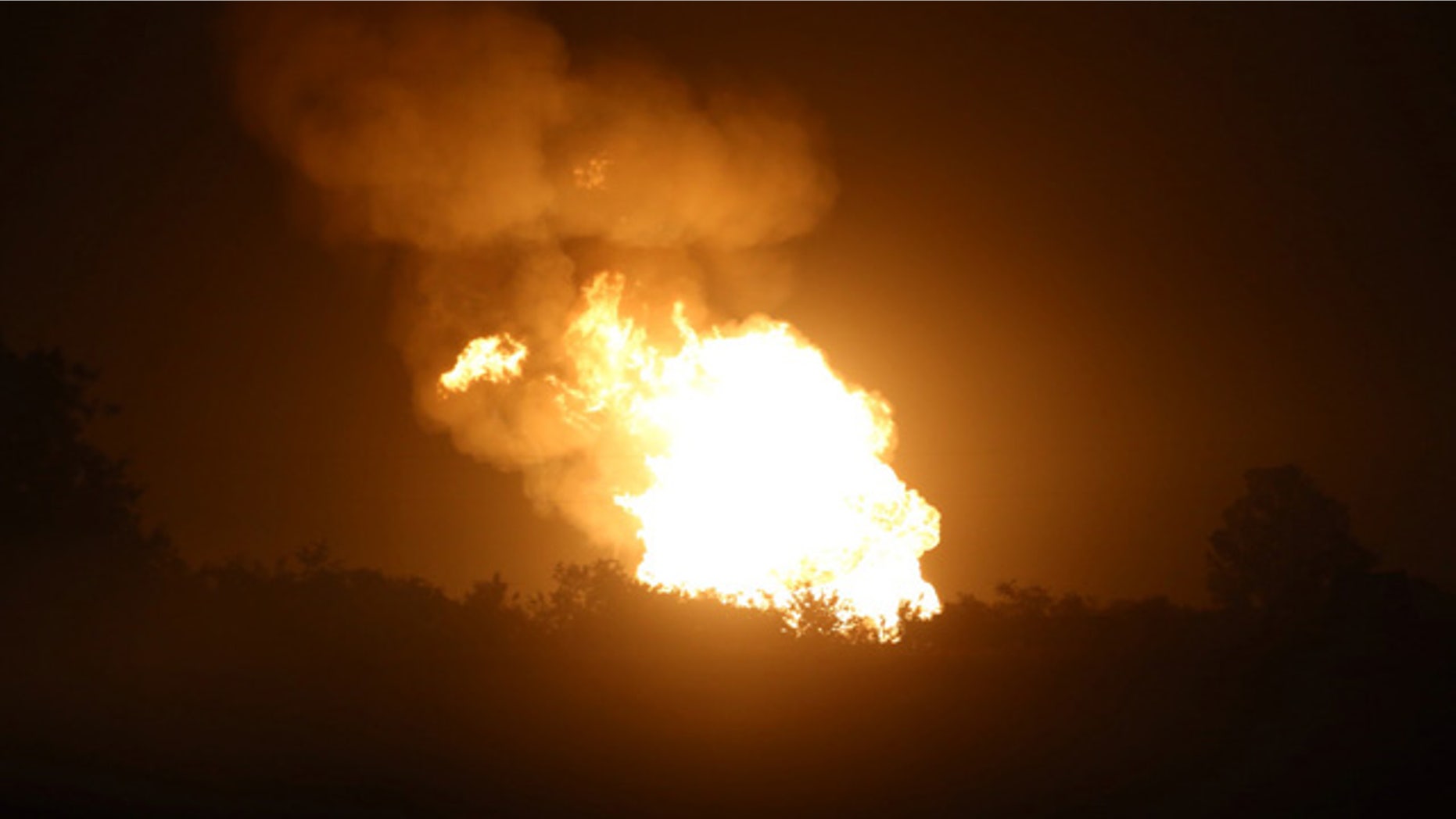 Seven homes were evacuated in southeastern Texas late Sunday after a natural gas pipeline ruptured, sparking a massive fire.
Spokeswoman Peggy Fonseca with the DeWitt County Emergency Operations Center says an Energy Transfer Partners pipeline ruptured near Lindenau, in a rural area of the county, around 8 p.m. Sunday. Fonseca said that gas had been rerouted away from the damaged pipeline and the fire had been extinguished as of midnight Monday.
No injuries were reported. Fonseca said residents would be allowed to return to their homes after safety inspections were completed.
Vicki Anderson Granado, a spokeswoman for Texas-based Energy Transfer Partners, says the company will investigate the cause of the rupture.
Lindenau is approximately 85 miles southeast of San Antonio. The Victoria Advocate reported that the fire could be seen 20 miles away.
Roger Zimmerman, who lives about a mile away from the fire site, said he was walking outside his home with a friend visiting from California when the explosion occurred.
"It was a big boom, and it shook the house," Zimmerman said. "You can feel the heat. ... It was pretty intense."
Zimmerman said he and his wife, Dianna, walked to his brother's home along with his friend.
"I don't think we will be getting any sleep tonight," he said. "It looks like daylight out here."
The Associated Press contributed to this report.