Texas mom accused of stabbing daughter claims girl is in 'heaven,' prosecutors say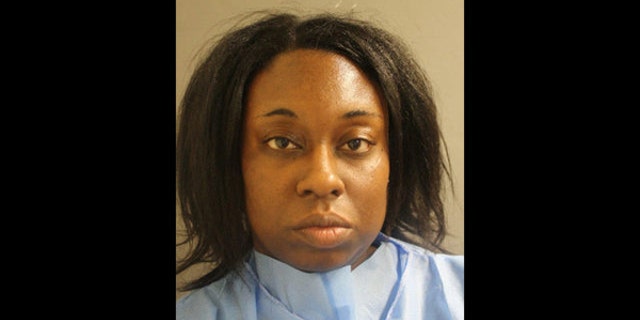 NEWYou can now listen to Fox News articles!
A Houston woman was arrested in the stabbing death of her young daughter after texting her boyfriend to say the girl was dead and in heaven, according to reports Monday.
Deputies say 4-year-old Fredricka Allen had been stabbed multiple times in the chest. She was found dead Sunday. Laquita Lewis, 34, appeared in court Monday on a capital murder charge in the girl's death. She is being held without bail.
"It's a very horrific type scene, senior Harris County Deputy Sheriff Thomas Gilliland told Fox 26 Houston. "It's a 4-year-old child. Anytime you have the murder of a child it's very terrible."
After the stabbing Lewis bolted from the apartment and got into a crash on I-10, deputies said.
At the hospital she texted her boyfriend and an aunt.
Prosecutors said she told them she killed Fredricka, the Houston Chronicle reported.
DAD STOPS SHOOTER IN RESTAURANT DURING FATHER'S DAY DINNER
"The defendant told the father that their daughter was no longer alive and was in heaven," the paper quoted prosecutors as saying in court. "She told the father she stabbed the (victim) in the chest with a knife."
The boyfriend called 911. Deputies then went to the apartment.
FIGHT OVER DRINK ORDER TRIGGERED STABBING AT STARBUCKS, WITNESSES SAY
Gilliland told the paper it wasn't clear why Lewis would want to kill her daughter. He said she had gotten into a fight with the boyfriend earlier Sunday.
The Chronicle reported that Lewis had been accused of threatening to kill a man she divorced in 2012. She pleaded guilty to a misdemeanor and was sentenced to probation which she was still serving.
Click to read more from Fox 26 Houston.