Texas infant kidnapped 8 years ago believed to be found, former babysitter in custody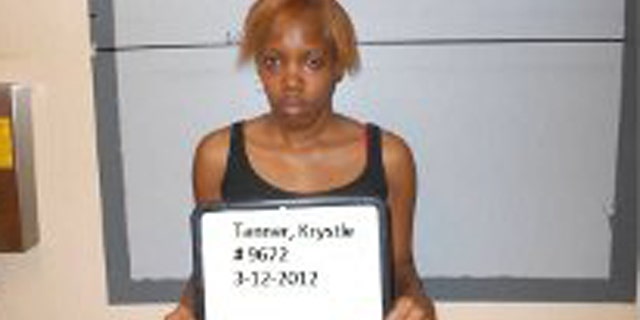 SAN AUGUSTINE, Texas – A boy who was kidnapped as an infant eight years ago is believed to have been found in Texas, according to authorities.
When the boy, Miguel Morin, disappeared in 2004, his former babysitter and godmother, Krystle Rochelle Tanner, was accused of taking him -- but the case went cold in 2006.
Late last summer, child welfare investigators in San Augustine County -- about 150 miles northeast of Houston -- received a complaint that Tanner and her boyfriend were neglecting their two children, according to Chief Deputy Gary Cunningham of the San Augustine Sheriff's Department.
Officials tried to find the older boy. Tanner told authorities different stories about the child: he went by different names and she had been keeping him briefly for a woman that she had met in a park, Cunningham said.
Although sheriff's deputies had no records for the boy and little information to work with, they began investigating it as a missing child's case in January. Neither Child Protective Services nor law enforcement knew about the 2004 Houston kidnapping case at the time because the boy had been removed from the national missing children's database.
CPS officials recently learned that Tanner was suspected in the 2004 kidnapping, which led authorities to arrest Tanner on Monday.
Tanner was arrested on a kidnapping charge and is in police custody in San Augustine. She is being held without bond.
One of Tanner's relatives led them to the boy but denied knowing that he had been abducted, Cunningham said.
He said the family will likely go through some counseling. The child apparently has never been in school, and one of the names Tanner called him was "Dirty," he said.
Authorities are hoping to reunite him with his mother, Auboni Champion, soon.
"We love him very much and we never gave up," Champion told KTRK-TV.
Upon learning of Tanner's arrest, Champion reportedly said she was "overwhelmed."
"It was like, I knew this family. It wasn't like, hey stranger. No, I knew this family. I spent time with them. We had Thanksgivings and Christmases," Champion told KTRK-TV.
The Associated Press contributed to this report.