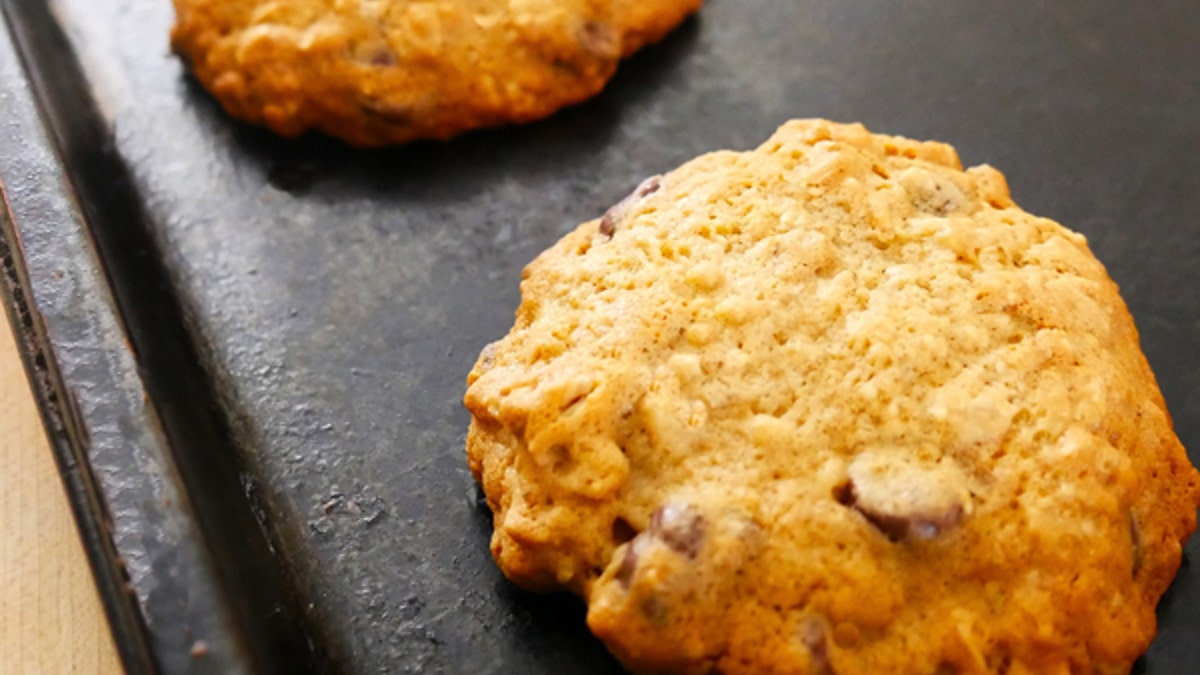 An employee of Great American Cookies in Texas was temporarily suspended after he bought a police offer's order.
The employee was working at Katy Mills Mall Sunday when an on-duty cop visited the store and completed an order. Seeing the police officer's badge, the young employee decided to purchase the officer's order with his own money.
After the officer thanked the employee and walked away, the family in line behind him grew angry that the employee would not buy their order after buying the cop's.
100 VETERAN-FRIENDLY FRANCHISES
The employee's mother shared what happened on Facebook.
The employee was told on Monday that he would have to "bring all of his 'stuff'" to a meeting with the store's management Tuesday, where he was allegedly told that the "upper managers want him fired."
The mother wrote that his manager refused to fire him because he was an "excellent worker" and "did nothing wrong." But the employee was then told he would be suspended for one week following his shift.
Biju George, VKC Refreshments, the owner and operator of Great American Cookies at Katy Mills Mall, released the following statement to the Houston Chronicle:
"On behalf of Great American Cookies Katy Mills, we owe the employee an apology. It was never an issue that he purchased a brownie for a police officer, but rather the events that unfolded with another customer in line at the time. However, after further review, we realize that the employee was in fact in the right and we continue to reach out to him and his mom to issue an apology. The corrective action and suspension was reversed immediately and we hope to connect with him today."
LITTLE GIRL BUYS POLICE OFFICER DINNER FOR HEARTWARMING REASON
"Great American Cookies proudly supports Law Enforcement, First Responders and all who serve our country," David Kaiser, executive vice president at Great American Cookies, said via email to the Chronicle on Thursday. "Though our stores are independently managed and operated, when the situation first arose, we reached out to the franchisee to ensure that the situation was addressed and handled appropriately."
The mother's Facebook post argued that Great American Cookies "FAILED on this one," and said "Thankfully my son said he would do it again in a heartbeat."