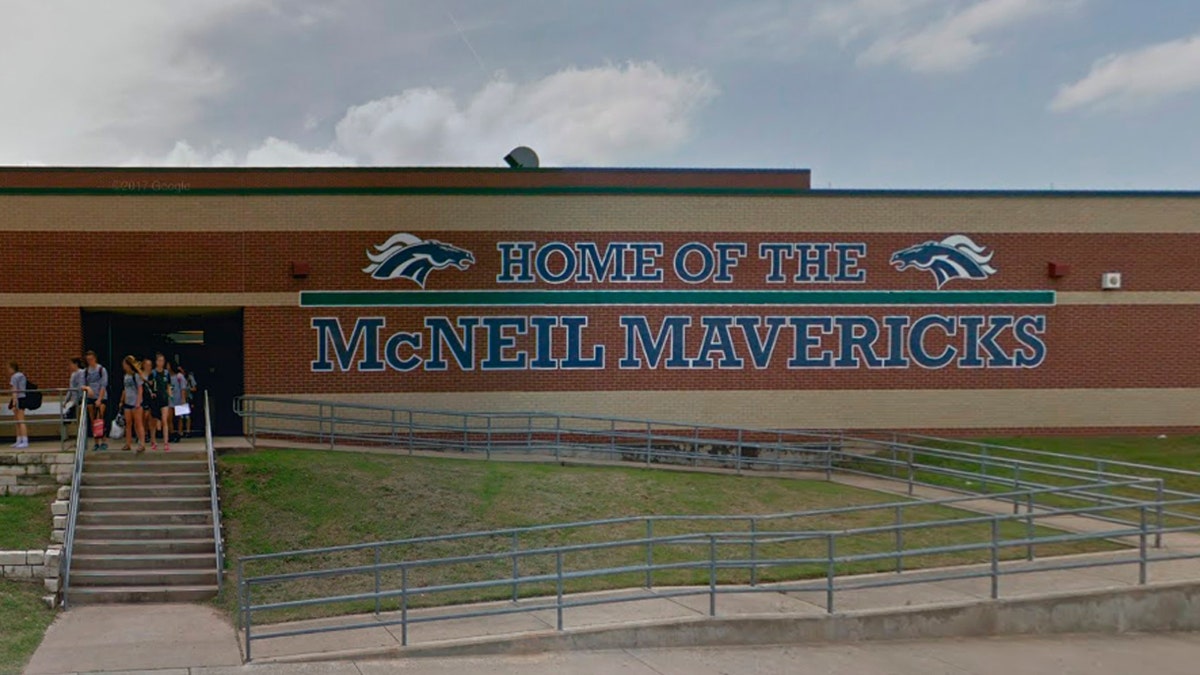 A high school biology teacher is on administrative leave after she allegedly mocked a student for supporting President Trump and calling others "a bunch of Trumpies" in Round Rock, Texas.
The incident occurred on the fifth day back from summer vacation, Aug. 22, at McNeil High School outside of Austin, according to district officials.
The bullied student's mother claims the public school teacher said: "By the way, I hate Donald Trump with a burning passion and he is a complete douchebag."
STUDENT ARRESTED FOR STEALING MAGA HAT, SLAPPING TEACHER IN PROFANITY-LACED TIRADE
She told KHOU11 the instructor singled out her son for his conservative views and support for Trump's tax plan, calling him "Trumpy" instead of his name and saying things including "Hey, Trumpy, do you have an answer to this?" or "What do you think, Trumpy?"
She said her son didn't want to talk about politics in science class and felt embarrassed to be targeted.
At the end of the class, the mother said the teacher put one last insult against her son, mocking his beliefs: "Now, you're not going to fight me when we start talking about evolution, are you?"
His parents filed a formal complaint against McNeil High School, which has 2,600 students.
District spokeswoman Jenny LaCoste-Caputo told Fox News the teacher was immediately removed from the classroom after the district was made aware of the alleged incident, or "political discussion," that occurred in the AP biology class.
"In Round Rock ISD, our goal is to create a classroom environment where students feel safe and respected," LaCoste-Caputo said in a statement. "The teacher was removed from the classroom, pending review, and remains on administrative leave as appropriate action is considered."
The teacher has been assigned other duties that don't have her interacting with students. She is still getting paid.
BULLIED BOY GETS SURPRISE OF HIS LIFE FROM FOOTBALL TEAM
The student's parents want the "angry" teacher permanently removed from the classroom.