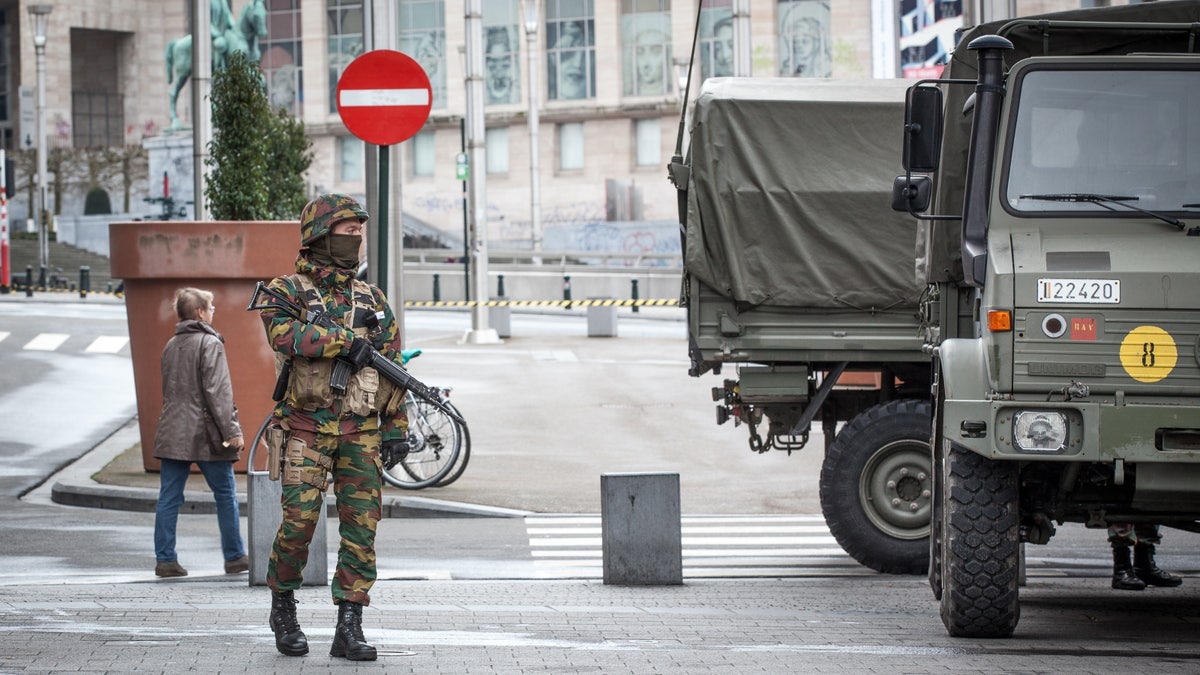 The death toll has risen to 35 in the Belgium terror attack. 270 were hurt – many critically. The State Department reports 4 Americans died.
Dutch police arrested a man last night at the request of French authorities. France says he was planning a terror attack.
Police in Belgium detained three suspected terrorists in 13 police raids Sunday alone.
They've issued another plea for one of the terrorists seen on surveillance tape in the seconds before the blasts in the airport.
The Brussels airport remains closed until further notice.
Violence broke out in Brussels over the weekend as anti-immigrant protesters clashed with police at the scene of a massive memorial to those killed in the terror attacks in Brussels last week in central Brussels.
The Wall Street Journal reporting the Europeans still don't have a handle on how big terror networks there may be.
The New York Times reports the fact the planning and work went undetected before the attack in Brussels is a big concern. Belgium missed or ignored big red flags that might have prevented the attacks.
Syrian forces retook the historic city of Palmyra from ISIS.. but it's too late for many of the historic sites in the UNESCO world heritage city which were leveled by Islamic terrorists.
A suicide bomber targeting Christians hit a public park in Lahore, Pakistan killing dozens including many children. At least 300 injured. A Taliban offshoot claimed responsibility.
Pretty quiet on the campaign trail this morning. Hillary Clinton is fundraising in Chicago. Clinton has a live event tonight in Wisconsin which holds its primary on April 5th (next Tuesday).
It was a good weekend for Bernie Sanders with wins in caucuses held by Democrats in Alaska, Hawaii and Washington state. Still the wins did little to help Sanders in his delegate deficit with Clinton.
Sanders needs some big wins soon (like California next month) to have any hope of catching Clinton.
Some Democrats are urging Joe Biden to do more to help the Hillary Clinton campaign with white male voters despite the tensions between the two of them.
John Kasich, Donald Trump and Ted Cruz are campaigning in Wisconsin today.
1300EDT -- OH Gov Kasich holds a town hall meeting. River Steel Inc., West Salem, WI. LIVE via LiveU
Cruz and Trump attacked each other again yesterday. Their wives have become targets of the campaign as well. Just when we thought it couldn't get uglier.
California legislators have reached a deal to raise the state's minimum wage to $15/hour.
We get readings today on pending home sales and on consumer strength. Oil prices are up and U.S. stocks look to open higher.
The Wall Street Journal reports today that an Iranian hacker used an advanced Google search to find a vulnerable U.S. infrastructure target.
A volcano on Alaska's Aleutian Islands erupted. The Pavlov Volcano is 600 miles from Anchorage. Ash flew 20,000 feet in the air.
For more news, follow me on Twitter: @ClintPHenderson