Telltale heart: Pacemaker data leads to arson, fraud charges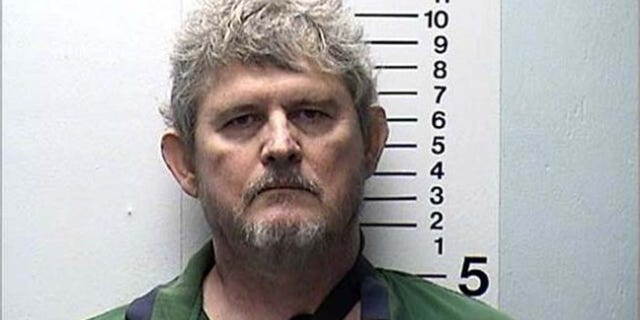 A man in Ohio claimed he raced to get out of his house as it burned to the ground and had "no motive whatsoever" to start the fire for insurance money -- but prosecutors on Tuesday claimed his pacemaker said otherwise.
Ross Compton, 59, pleaded not guilty in Butler County Common Pleas Court to aggravated arson and insurance fraud charges.
NYPD FURTHER CURBS STOP-AND-FRISK -- EVEN AFTER STRATEGY LEADS TO MURDER SUSPECT
Compton told investigators that when he saw the Sept. 19 fire inside his Middletown home, he packed some belongings in a suitcase and bags, broke a window with his cane and threw items through the window before carrying them to his car. He also told police he had a cardiac pacemaker.
Police retrieved data from his pacemaker through a search warrant. The data included Compton's heart rate, pace demand and cardiac rhythms before, during and after the fire, police said.
GUILTY PLEA FROM MOM ACCUSED OF POISONING HUSBAND WITH ANTIFREEZE
A pacemaker monitors the heart and helps control irregular heart rhythms. The information is recorded and can be retrieved for analysis.
A cardiologist determined that it was "highly improbable," due to his medical conditions, that Compton could do all the collecting, packing and removal of items from his house and then carry them in the short period of time he indicated, according to court records.
In addition, gasoline was found on Compton's clothing and the fire started in multiple places, investigators said. Still, Lt. Jimmy Cunningham told WLWT-TV the medical data represented some of "the key pieces of evidence" in the case.
Police have said statements they received from Compton were "inconsistent" with the evidence they gathered. They also have said that he gave statements conflicting with what he had told a dispatcher, the Hamilton-Middletown Journal-News reported.
Fire officials have said the blaze at Compton's home caused about $400,000 damage.
His next hearing is set for Feb. 21 in Butler County Common Pleas Court.
The Associated Press contributed to this report.