Teen suspect in DC subway shooting charged as adult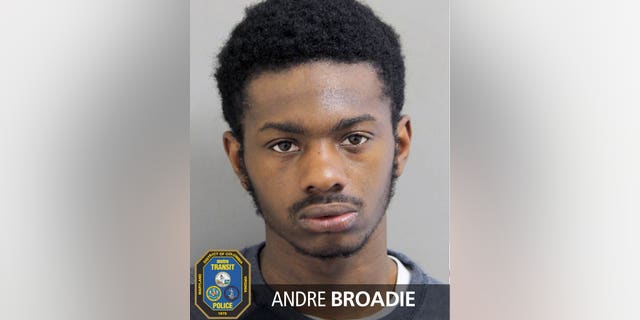 A 16-year-old suspect was charged as an adult Wednesday after a robbery and shooting on a subway train in Washington, D.C. left one passenger wounded, investigators said.
A suspected accomplice, 19, was also charged with armed robbery.
The 24-year-old victim was in stable condition and able to talk to detectives after the Tuesday afternoon shooting, Metro spokeswoman Sherri Ly said. The suspected gunman, Hassan Graves, apparently opened fire after the man tried to retrieve the money that was stolen from him, investigators add.
The shooting occurred on a Green Line train as it approached the Anacostia Metro station. Nobody else was hurt. It was the only Metro shooting the transit system's police chief could remember in the last two decades, The Washington Post reports.
A lawyer for suspected accomplice Andre Broadie said court documents point the blame for the robbery and shooting on the 16-year-old, not on his client. There was no immediate comment from Graves' attorney.
Ly said Metro Transit Police were seeking two other "persons of interest." Photos pulled from surveillance video enabled D.C. police to identify the suspects as they crossed the South Capitol Street Bridge near the Anacostia station, Ly added.
The Associated Press contributed to this report.