Teen shot dead on campus of North Las Vegas high school, cops say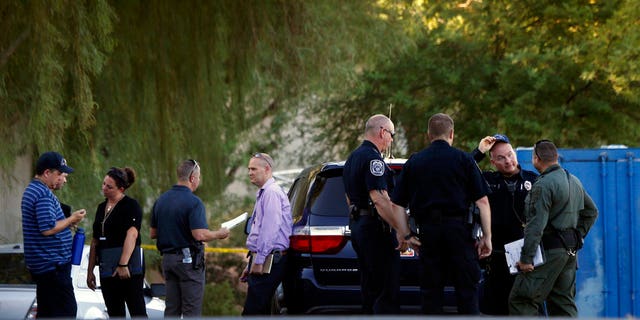 An 18-year-old male was fatally shot Tuesday afternoon by an unknown assailant on the campus of a North Las Vegas high school, police said.
The shooting occurred around 2:40 p.m. near Canyon Springs High School where students were participating in athletics or other after-school activities, North Las Vegas police spokesman Eric Leavitt said.
Police found an 18-year-old male victim behind the fencing of a baseball field, the Las Vegas Review-Journal reported. The teen was wounded by gunfire. Police recovered a weapon at the scene, according to the paper.
Police would not release details about how the victim was shot or the number of shots. Authorities were working to determine if the teen who was shot was a student at the high school, Leavitt said.
The victim, whose name has not been released by authorities, was taken to University Medical Center where he was pronounced dead. Authorities had not identified a suspect as of Tuesday evening and were interviewing between 40 and 50 students, Leavitt said.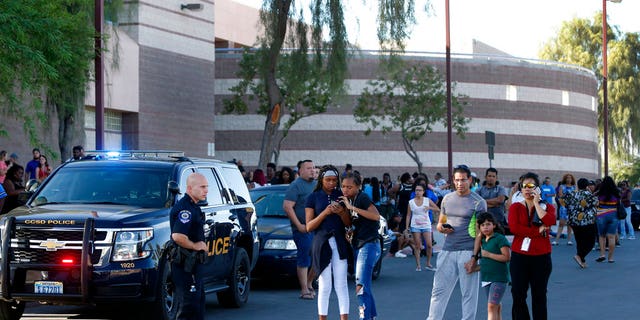 The school went into lockdown immediately after the shooting. Police searched classrooms and hallways and gathered the students at a school gymnasium, Leavitt said.
Several hundred people called 911 to report the shooting at the school that serves more than 2,700 students and is surrounded by homes, according to Leavitt. The school is part of the Clark County School District, which includes schools in Las Vegas and Henderson.
The Associated Press contributed to this report