Teen cries while testifying at trial of sister charged with killing husband after wedding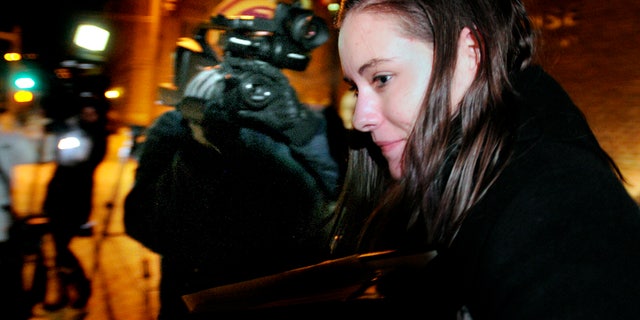 MISSOULA, Mont. – The teenage brother of a Montana woman on trial in the death of her new husband broke down on the witness stand when asked to describe his feelings toward her.
Michael Rutledge of Kalispell testified in tears on Tuesday that he was angry with defendant Jordan Graham because she had lied about the disappearance of her husband Cody Johnson and kept adding more lies to cover it up.
The 16-year-old Rutledge was with Graham when she led authorities to Johnson's body in Glacier National Park on July 11. Rutledge says she told him to tell others that park rangers had found the body.
Graham initially said Johnson disappeared July 7 after leaving with friends. She later told federal investigators she and Johnson argued and he accidentally fell from a cliff when she tried to remove his hand from her arm.
Graham cried quietly during her brother's testimony.