Teen babysitter abandons infant at Long Island casino, police say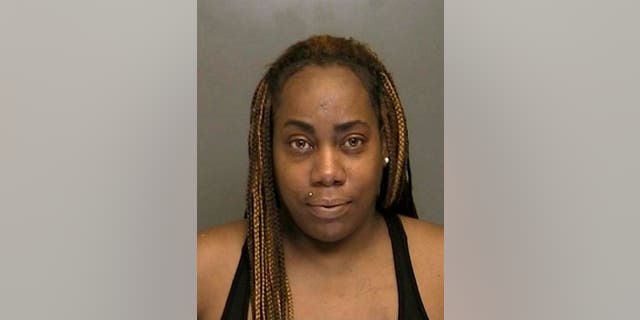 A 14-year-old babysitter, her boyfriend and her mother were arrested for abandoning an infant at a Long Island casino Monday night, officials said.
Cops said the infant's mother, who was not named, hired the sitter, who claimed to be 18 years old, through babysitting website sittercity.com Monday.
"People may assume that when they go on a website like this, that the babysitters have been vetted in some manner," Suffolk County police Chief Stuart Cameron said to ABC7. "Obviously that clearly was not the case here. The babysitter purported to be 18 years old."

BABYSITTER GETS LIFE IN DEATH OF 2-YEAR-OLD IN FREEZER
The trio called police after the mother didn't show up to pick up her 9-month-old baby at the agreed time. When cops arrived at the home, the sitter said they'd already resolved the issue.
The babysitter, her 16-year-old boyfriend and her mother, Dejuana Stewart, arranged to meet the baby's mother at Jake's 58 Hotel & Casino in Islandia, N.Y.
But another dispute about payment and pickup followed, and the mother once again failed to show up, according to authorities. Police said the caregivers then left the baby in a carrier on a bench outside the casino.
CALIFORNIA BABYSITTER, BOYFRIEND, ARRESTED IN SEX OFFENSES AGAINST CHILDREN
Police said security footage shows the babysitter's boyfriend initially leaving the carrier on the bench and getting back in the car, then returning to the bench and bringing the child to a security guard inside. He reportedly told the guard that he found the baby outside, then drove away with his girlfriend and her mom.
Cops said they recognized the 16-year-old boy in the footage from another incident they'd responded to -- the call from the babysitter's home. All three were arrested on child endangerment charges. Suffolk County Child Protective Services were notified of the incident.
The babysitter and her boyfriend were not identified because they're minors.