Teacher linked to road rage case had loaded gun in classroom, police say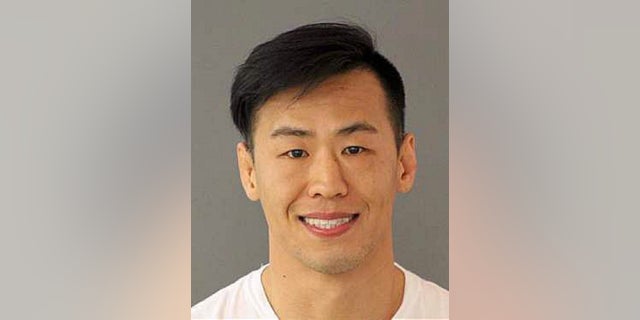 Authorities arresting a middle school teacher this week in connection with a road rage incident found a loaded handgun inside his classroom, police said.
After a months-long investigation, Charles Ha So, 35, was named as a suspect in a Feb. 21 road rage incident near San Jose State University. So allegedly assaulted a man before taking his cell phone, the Mercury News reported.
Officers went to arrest So at Chaboya Middle School, where he teaches eighth-grade language arts. That's where they found a loaded handgun inside a satchel in So's classroom, police Sgt. Enrique Garcia said.
So was arrested after the students had gone home, the sergeant said.
"[T]here is no indication at this time that he was going to use that handgun against staff or students," he said.
So passed a background check Aug. 18 and had worked at the school for only a week, a school district spokesman told the Mercury News.
"We are beyond appalled that a teacher, even a brand-new one, would think it is remotely OK to bring a weapon into one of our schools," the spokesman said, before adding "(So) won't be back in the classroom tomorrow, needless to say."
The school's principal notified parents of the arrest Wednesday night.
So will be placed on administration leave amid an investigation into his conduct. He faces charges of robbery and possession of a firearm at school, both of which are felonies, the San Francisco Chronicle reported.
According to jail records cited by the Sacramento Bee, So was booked into the Santa Clara County Jail and held in lieu of $65,000 bail.