Syracuse University Fires Coach Bernie Fine Amid Child Sex Abuse Allegations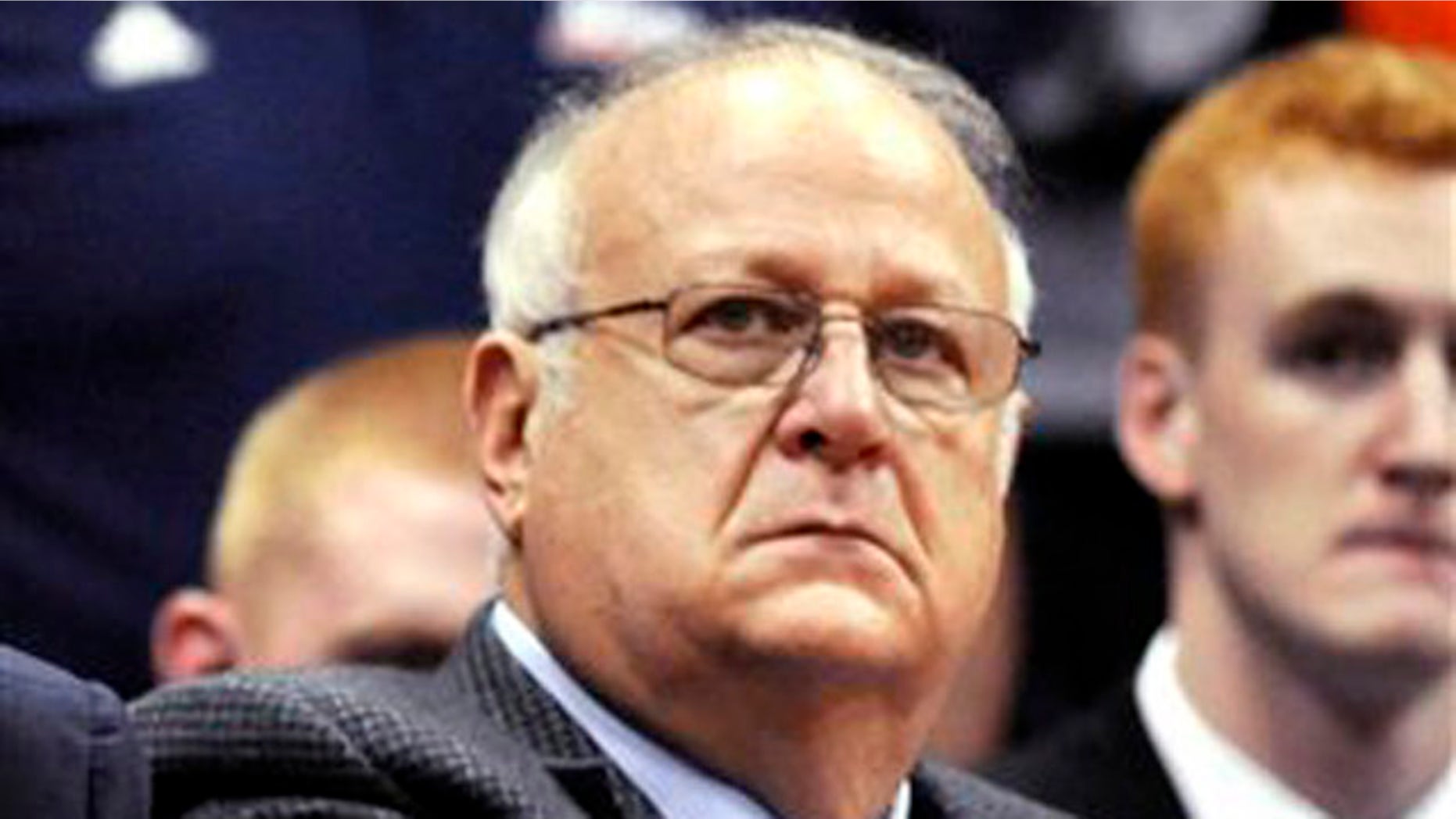 Syracuse University announced Sunday night that it had fired assistant basketball coach Bernie Fine in the wake of the child sexual abuse allegations leveled against him.
"At the direction of Chancellor [Nancy] Cantor, Bernie Fine's employment with Syracuse University has been terminated, effective immediately," a statement from Kevin Quinn, Syracuse University's senior vice president for public affairs, read.
Cantor sent out an email to the faculty, staff and students about the firing Sunday night, saying the allegations have "shaken us all."
"All of us have the responsibility, individually and collectively, to ensure that Syracuse University remains a safe place for every campus community member and everyone with whom we interact on a daily basis on campus or in the community as part of our learning, scholarship, or work" she said. "We do not tolerate abuse. If anything good comes out of this tragedy, it will be that this basic principle is reinforced."
A third accuser has come forward claiming Syracuse University associate head basketball coach Bernie Fine sexually abused him as a child, the Syracuse Post-Standard reported Sunday.
The newest accusation prompted police to search Fine's home on Friday, according to the newspaper.
Zach Tomaselli, 23, of Lewiston, Maine, told police last week that he was molested by Fine when he was 13 years-old inside a Pittsburgh hotel room in 2002, the night before Syracuse's game against the University of Pittsburgh.
Tomaselli, who is reportedly facing sexual assault charges in Maine involving a 14-year-old boy, said he signed a police affidavit Wednesday.
Tomaselli said no one witnessed the alleged abuse and that he has no physical evidence to support his claim. His estranged father, Fred Tomaselli, claims his son is lying.
But the allegations were enough to prompt a police search of Fine's home for more than seven hours Friday, the newspaper reports, with the U.S. Secret Service, Syracuse Police and New York State Police involved. Authorities took photographs, looked through trash cans and removed three filing cabinets from the 65-year-old's home.
State troopers reportedly could be seen at the foot of Fine's driveway, and several police vehicles were parked in the area.
Authorities remained at the house until about 9:00 p.m. local time. Fine was seen talking to police around 3:00 p.m., and his wife of 26 years, Laurie, also was seen by onlookers.
Fine was placed on administrative leave by the university in light of the first two allegations being investigated by Syracuse police.
A former Syracuse ball boy, 39-year-old Bobby Davis, claims to have been abused by Fine for several years in the early 1980s.
His stepbrother, Mike Lang, 45, also said that he was abused by Fine, who has served as an assistant coach at his alma mater for 35 years.
Fine has denied the accusations.
Newscore contributed to this report.