Suspect arrested in Washington, DC jogger's stabbing death, police say
A suspect was arrested in the seemingly "unprovoked" stabbing death of a female jogger, whose slaying Tuesday evening in a "very safe neighborhood" stunned Washington, D.C. residents, officials announced Thursday.
D.C. Police Chief Peter Newsham said Anthony Crawford, 23, was arrested and charged with first-degree murder while armed in connection with the stabbing death of Wendy K. Martinez.
"It looks like it was an unprovoked attack," Newsham told reporters.
Crawford was arrested Wednesday night after he was found at a park by officers, who then took him in for questioning. Crawford, who has a criminal history, is "not cooperating" with investigators, the chief added.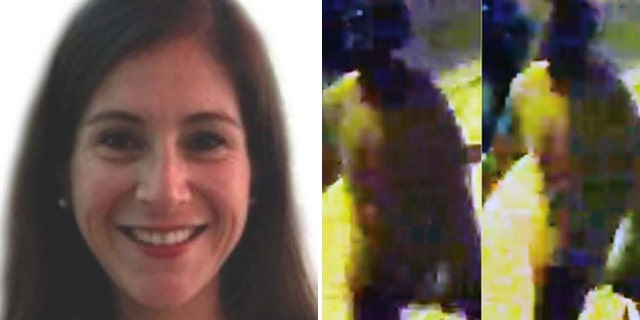 The 35-year-old Martinez was jogging in Logan Circle around 8 p.m. Tuesday when an assailant stabbed her in the neck.
"This happened very quickly," Newsham said Thursday.
After being stabbed, Martinez stumbled away and into a nearby takeout restaurant, where surveillance video showed the woman appearing to alert customers to her attacker's location.
Some of those inside the eatery ran out to track down the assailant while others tried to help Martinez, who was later pronounced dead at a hospital, FOX5DC reported.
Crawford reportedly dropped the knife used in the assault at the scene, where it was recovered by investigators.
JOGGER STABBED TO DEATH IN WASHINGTON, DC, COLLAPSES IN TAKEOUT RESTAURANT AS ATTACKER FLEES, COPS SAY
Warning: Graphic image below.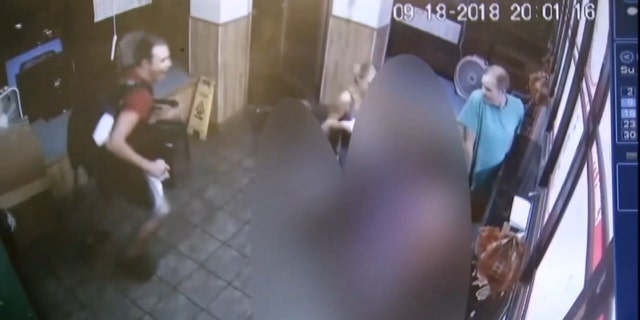 Newsham said said Wednesday that patrons at the restaurant "did the best they could" to save Martinez's life.
A blurry surveillance video was released Wednesday showing the person believed to be Martinez's attacker. The suspect was last seen wearing a mustard-colored shirt, dark-colored pants and sandals with white socks.
That "very distinct shirt," according to Newsham, was what helped officers identify Crawford and led to his arrest. The chief said Thursday that Crawford was living in Northwest D.C., and is not homeless.
"Surveillance video was really the key to closing this case," he said.
Detectives said the attack was random and that Martinez did not know Crawford. The incident was not a robbery attempt and the motive remains unclear, police added.
Martinez' death came just a week after she announced she was engaged, her family said in a statement to local news outlets.
"We are deeply saddened by this senseless tragedy," Martinez's family said. "Wendy Karina Martinez was the light of our lives. Not only was she an avid runner, but she was a devout Christian, a wonderful friend, and a driven professional. Everything you hope that a daughter and a friend could be. She was also excited to be planning her upcoming wedding to her fiancé, Daniel Hincapie. They were engaged just last week."
Friends of Martinez made a statement on Thursday during a press conference announcing the arrest of Crawford.
"Wendy should have been shopping for her wedding dress on Friday," a friend said.
Martinez, the chief of staff at FiscalNote, was described as an avid jogger who lived near Logan Circle, a popular D.C. neighborhood Newsham described as "very safe." Martinez said in a recent interview with thebridgework.com that she liked to unwind from work by running around the city or working out at her favorite local studio.