Survivor of alleged rape to meet with college football coach who said suspects 'made a bad choice'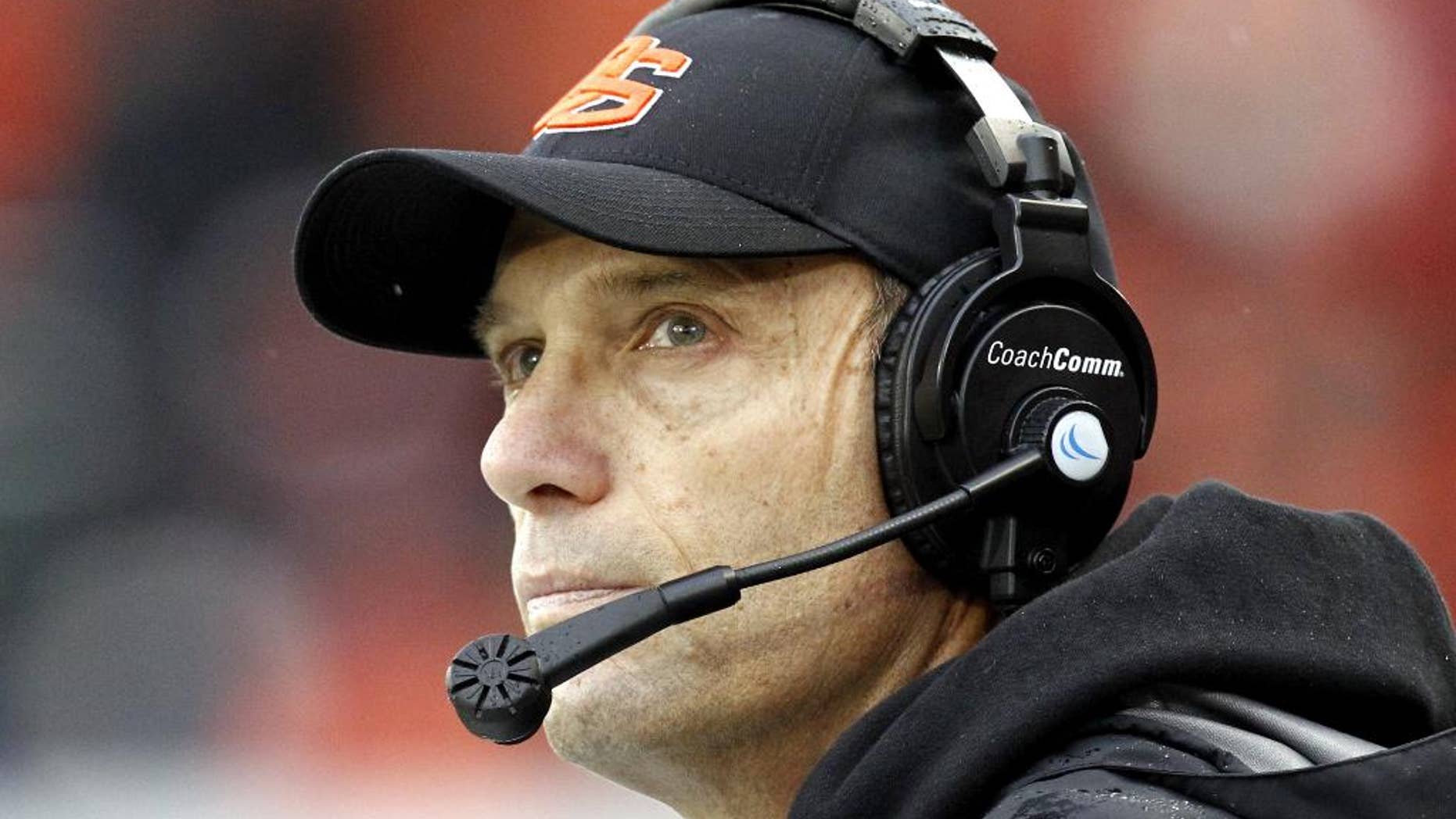 A coach who came under fire for describing two of his Oregon State football players as "really good guys who made a bad choice" after they were arrested on rape accusations is set to meet with the accuser for the first time -- nearly two decades later.
In a letter, the woman explained that she agreed to meet with Coach Mike Riley because she was drawn to the impact statement from the survivor in the Stanford University sex assault case. That statement spread across social media as critics argued the judge's sentence was too light.
The accuser in the Oregon State case described her upcoming meeting as "my impact statement."
She submitted her letter to The Oregonian to release publicly, and signed it with her name: Brenda Tracy.
The Oregon State case unfolded in 1998. Benton County Deputy District Attorney Pam Hediger ultimately said she would not seek criminal charges against the four suspects, saying Tracy wasn't entirely cooperative.
The woman claimed the four men drugged her and gang-raped her over six hours, leaving her face-down on an apartment floor with dried vomit in her hair. After the case went public, she said she received death threats.
Two of the four suspects played football for Oregon State. Riley suspended each of them for one game after the initial arrests.
When Hediger said she would not file charges, Riley announced that he would maintain the suspensions "to send a message."
But his comments that the players "made a bad choice" triggered outrage. In her new letter, Tracy elaborated, "A bad choice is staying up late when you have to be up early. A bad choice is drinking underage. A bad choice is speeding on the freeway and getting a ticket. Gang-rape is NOT a bad choice."
Riley now coaches at Nebraska. He reportedly invited Tracy to meet with him in Lincoln on Wednesday.
The coach told The Oregonian in 2014 he wanted her to talk to his players. "That would be a compelling talk. A real-life talk. Instead of just talking about rape and sexual assault, actually having someone talk about how things can change for everyone in a moment like that."
The woman wrote that she considered her trip to Nebraska a way of paying homage to the survivor of the Stanford assault in 2015.
The judge in that case sentenced 20-year-old ex-swimmer Brock Turner to six months in prison. A petition to remove the judge from the bench garnered more than a million signatures.