Suburban N.Y. homeowner parks plane in driveway, angers neighbors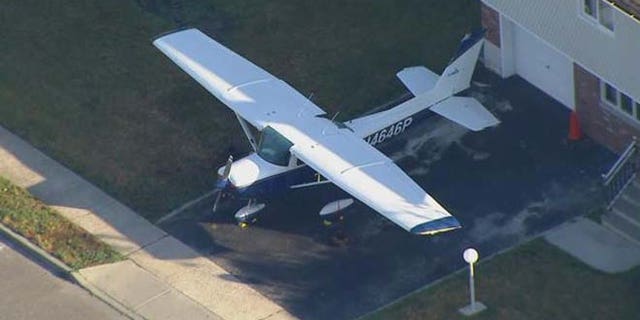 NEWYou can now listen to Fox News articles!
A suburban New York homeowner has angered neighbors on his quiet street because he is using his driveway as a hangar for his small plane.
MyFoxNY also reports that Harold Guretzky is facing huge fines for parking his Cessna in front of the garage of his Long Island home.
The station said Guretzky is going through a divorce and said, "I can't afford to keep it at the airport."
He was paying $150 a month to store the plane at Republic Airport.
The Town of Hempstead has slapped him with one $2,500 summons and threatens to issue others for each week he leaves the plane in the driveway.
"My neighbors are crucifying me," Guretzky said. "People have their boats in their driveway."
Click here for more from MyFoxNY.