'Squinty eyes' comment at Ed Lee memorial draws criticism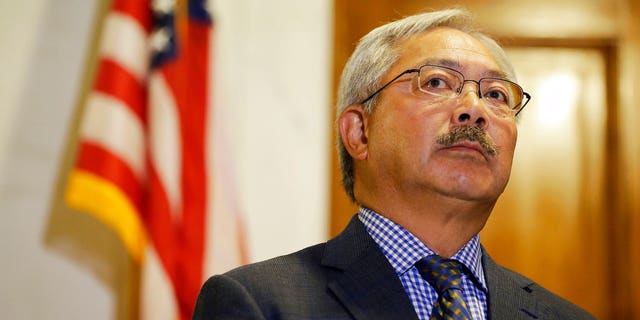 Two retired San Francisco judges chastised a speaker Thursday for making what they described as a racially insensitive comment about deceased San Francisco Mayor Ed Lee, the San Francisco Chronicle reported.
During a Sunday celebration for Lee's life, San Francisco's Chief of Protocol Charlotte Mailliard Shultz told an audience that whenever Lee laughed, his "squinty eyes" would light up.
Lee, the 43rd Mayor of San Francisco who died last week of a heart attack, was Chinese American.
Lillian Sing and Julie Tang, two retired Chinese-American judges who were in the audience, described the phrase as a "racially insensitive stereotype of Asians."
Speaking before an audience at Lee's funeral on Thursday, Sing and Tang called out Shultz's comments without naming her by name.
"We felt uncomfortable when one person spoke about squinty eyes."
Tang who was in the audience Sunday during Shultz's comments said, "When I heard it, I said, is this real? Am I really hearing this? I was shocked."
She said several people came up to her saying they were upset with the comment.
In response to criticism, the Mayor's Office of Protocol issued a statement offering Shultz's apology.
The statement said, "This has been a very difficult time for her. Mrs. Shultz apologizes if any of her comments regarding the mayor — which were intended to be heartfelt and warm — offended anyone. Mrs. Shultz loved Mayor Lee very much and will miss him dearly."