Spy Kids Left Hanging After Parents' Deportation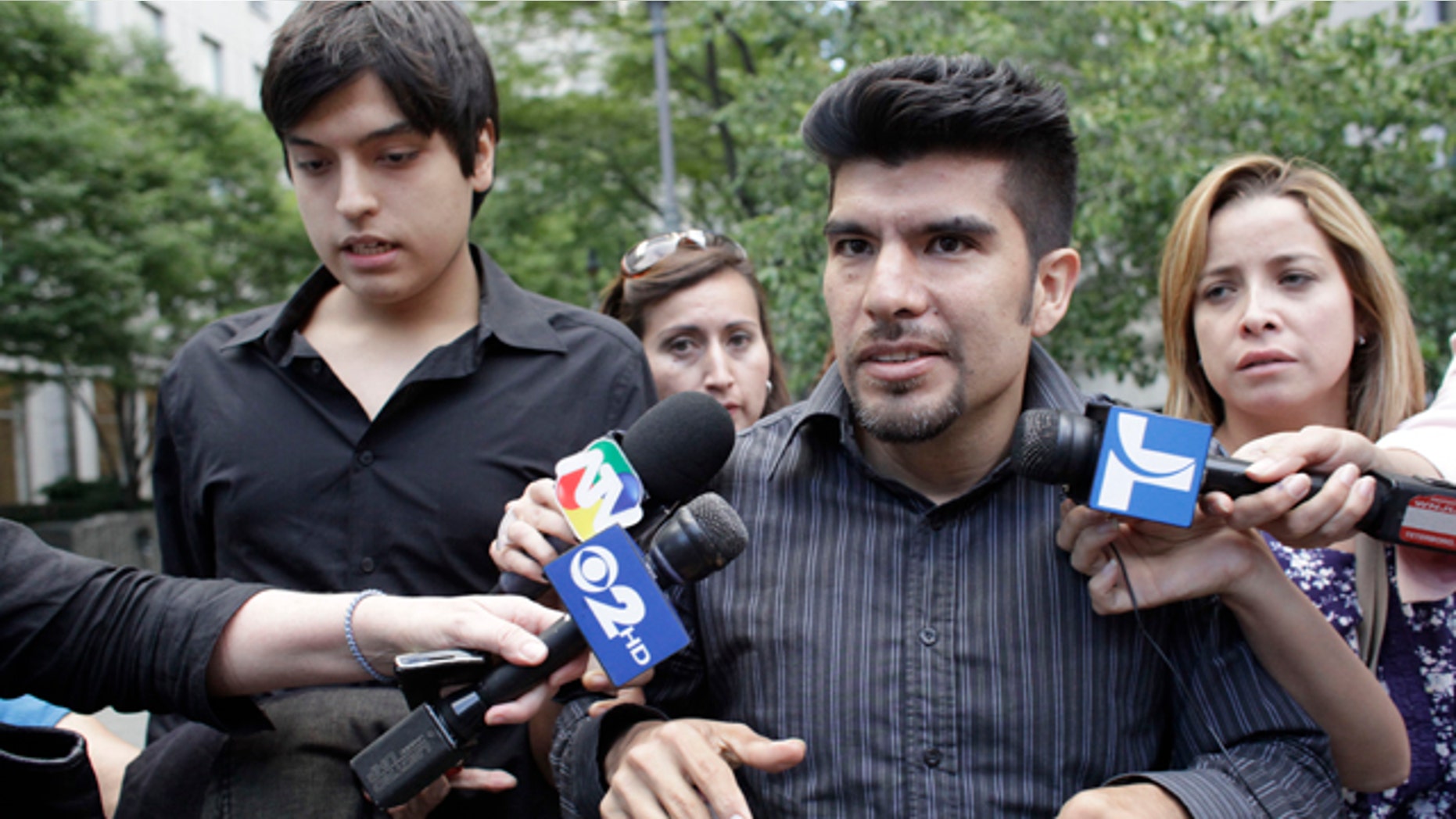 First, Juan Lazaro Jr. learned his father had a secret Russian name and was living a lie -- and that his mom was in cahoots.
Then the moles of Yonkers, N.Y., copped a plea to avoid prison for espionage and left the 17-year-old piano virtuoso behind.
Making matters worse, Lazaro Jr. and his 38-year-old brother, Waldo Mariscal, are so broke that they had to turn to the Red Cross for help in their bid to stay in New York, said their mother's lawyer, Carlos Moreno.
"They have no money," said Lazaro Jr.'s aunt, Raquel Pelaez Ocampo Almeida.
In a matter of just two weeks -- the time it took for his parents' deep-cover mission to get blown, earning them the boot -- the all-American teen's promising future has become scrambled and chaotic.
"I feel bad for the son. He got tangled up in the sins of others," said Kevin Virgilio, 26, who works at Mannes College The New School for Music, where Lazaro Jr. studies.
The boy's mom, former El Diario La Prensa journalist Vicky Pelaez, appears destined for her native Peru following her deportation last week to Russia.
She and her husband, Juan Lazaro Sr., whose real name is Mikhail Vasenkov, are staying in an apartment paid for by the Russian government, Moreno said yesterday. But Pelaez is having a lot of trouble adjusting, particularly because she doesn't speak Russian, the lawyer added.
Click here to read more on this story from the New York Post.