Southern California's Thomas Fire now 50 percent contained, firefighters take advantage of calmer winds
A temporary reprieve from powerful winds that have helped fan the flames in one of California's largest wildfires has allowed firefighters to reach 50 percent containment as of Tuesday, but officials warned potentially dangerous gusts could return later this week.
The Thomas Fire in Southern California burning northwest of Los Angeles has now spread to 423 square miles, making it the third biggest in the state since records were kept starting in 1932. State officials estimate the blaze will continue to grow to become the biggest in California history before full containment is reached sometime in early January.
A lull in the fierce Santa Ana winds allowed crews to conduct a controlled burn in the area to get rid of dry brush before winds are forecast to pick up again starting Wednesday.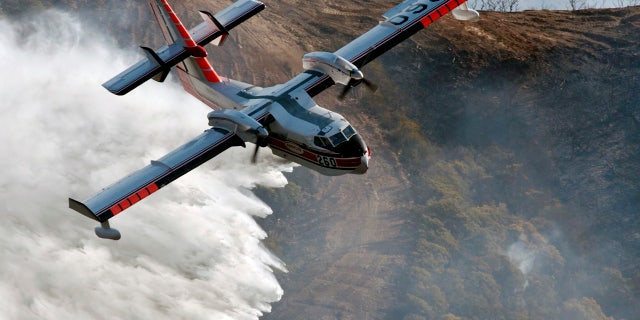 "We're going to take a lot of that fuel out of there," fire Capt. Rick Crawford said. "That way when the winds come back there'll be nothing left to burn."
More than 8,000 firefighters continue to battle the blaze, which has burned at least 271,750 acres and more than 1,000 structures, including at least 750 homes.
SANTA ANA WINDS: WHAT ARE THEY?
The hot, gusty winds that caused a huge flare-up and forced more evacuations over the weekend are expected to whip up again Wednesday.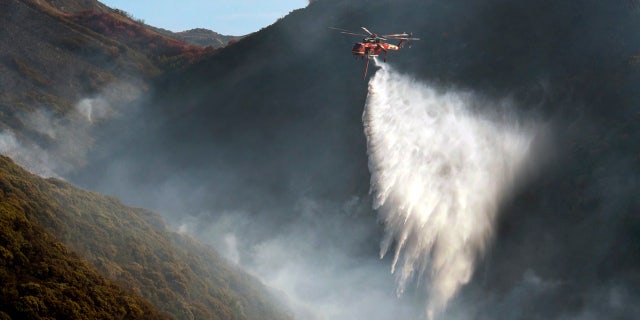 Stuart Seto with the National Weather Service told the Los Angeles Times the extreme winds that come in a north-south direction called "sundowners," named because they tend to occur during evening hours, can fuel fire conditions in the mountains and canyons northwest of Los Angeles.
The other problem that's faced the region for the month of December has been the continued lack of rain.
"December is usually one of the big rain months," he told the L.A. Times. "Usually, that's why we don't have the big fire danger that we do right now."
THOMAS FIRE IN SOUTHERN CALIFORNIA JOINS LIST OF DESTRUCTIVE BLAZES IN THE STATE
There are still 18,000 structures threatened by the blaze that has charred parts of Ventura and Santa Barbara counties.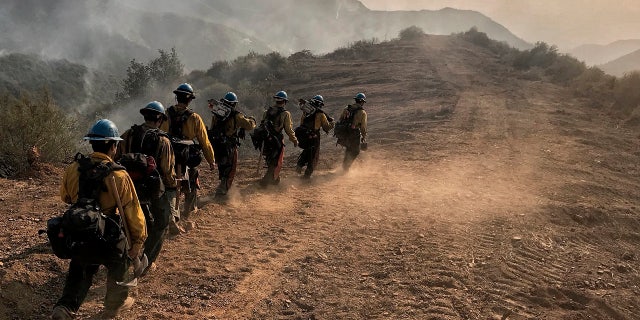 Firefighter Cory Iverson, 32, died Dec. 14 of burns and smoke inhalation while battling the flames. The blaze is also blamed for the Dec. 6 death of a 70-year-old woman who died in a car crash on an evacuation route.
The cause remains under investigation. So far, firefighting costs have surpassed $130 million.
The Associated Press contributed to this report.