Southern California reportedly faces cut in water deliveries this summer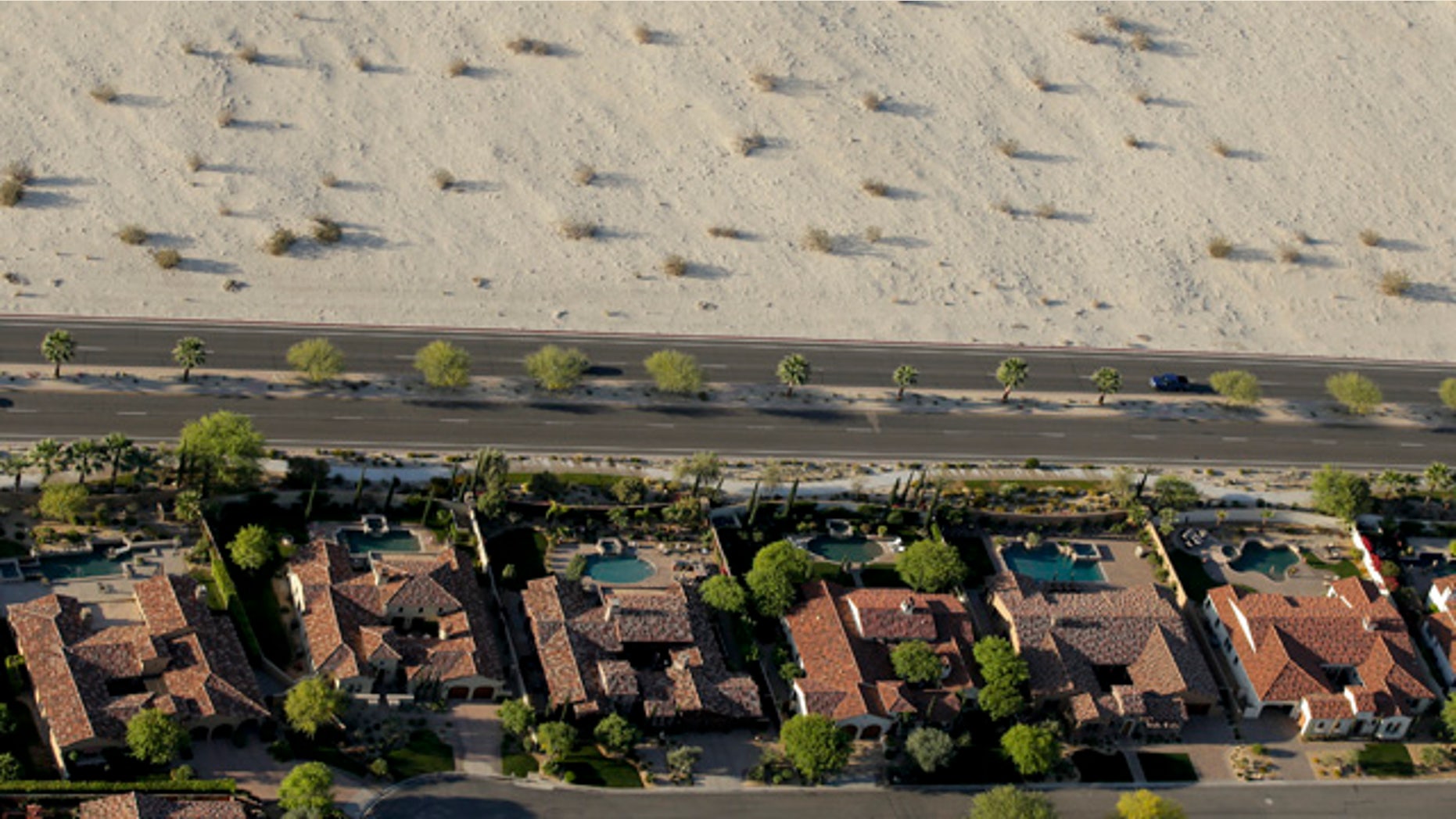 Southern California's water wholesaler reportedly is planning to cut deliveries of imported water to 26 cities and districts in response to the state's ongoing drought.
According to The Los Angeles Times, the rationing measure by the Metropolitan Water District (MWD) will take effect July 1 and was in the works before California Gov. Jerry Brown mandated a 25 percent cut in water use by the state's cities and towns last week.
The size of the cutback has not been revealed, but the Times reports that the MWD could reduce deliveries by between 10 and 20 percent, which would amount to between 200,000 and 400,000 fewer acre-feet of water. An acre-foot of water is enough to supply two households for one year.
If a local agency needs more water than their allocation, they will be required to pay a surcharge of up to $2,690 per acre-foot for extra deliveries. That could raise the cost of water by roughly fourfold for agencies and, possibly, residents.
MWD, which imports water to Southern California from Northern California and the Colorado River, last resorted to rationing measures during a previous drought in 2009 and 2010. In that case, no local agencies needed to place pricey orders for going over their allocation. However, the Times reports that communities may have a harder time keeping within their allocation since water use has been cut back already.
MWD General Manager Jeffrey Kightlinger told the Times that reducing deliveries would slow a drop in the agency's water reserves, which has plummeted from 2.7 million acre-feet at the end of 2012 to 1.2 million acre-feet at the end of 2014.
"With prudent management," Kightlinger said, "we're good for another two, three years of drought."
Brown announced the water use restrictions after the latest Sierra Nevada snowpack measurement on April 1 measured to 5 percent of its historical average, the lowest in 65 years of record-keeping.
Brown's previous call for a voluntary 20 percent cut in water use in January 2014 resulted in great variations among communities and an overall reduction of about 10 percent statewide. Brown did the same as governor in 1977, during another severe drought, asking for a voluntary reduction of 25 percent.
The Associated Press contributed to this report.