South Carolina woman kills escaped jail inmate who kicked down her door, sheriff says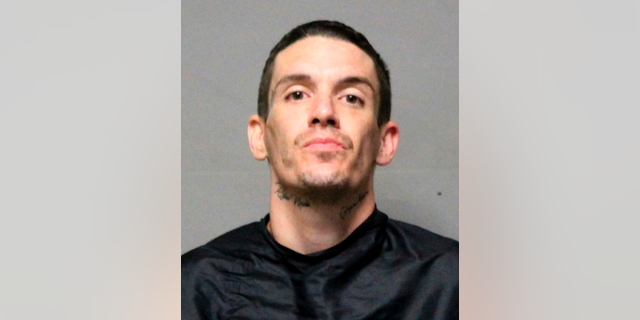 Hours after he and another inmate escaped jail after beating up a security guard, a South Carolina inmate was fatally shot after he broke into a woman's house, officials said.
Bruce McLaughlin Jr., 30, was shot in the head by the woman after he kicked in her back door on Tuesday, according to Pickens County authorities.
BODY FOUND ON COSTA RICAN PROPERTY IS MISSING FLORIDA WOMAN, SECURITY GUARD DETAINED IN HER MURDER: OFFICIALS
After he entered the home, McLaughlin grabbed a knife sharpening tool from the kitchen and headed toward the woman's bedroom around 3 a.m. Sheriff Rick Clark said the woman was home alone and had undergone concealed weapons training at some point prior to the incident.
"This was a big guy. If she hadn't had a weapon there's no telling what would have happened," the sheriff said. "I gave her a big hug. I told her how proud I was of her."
Clark said the incident was "a shining example" of why owning and knowing how to properly use a gun is important.
300-POUND PENNSYLVANIA WOMAN PLEADS GUILTY TO STABBING, FATALLY CRUSHING BOYFRIEND
McLaughlin had been in and out of the county jail roughly a dozen times on charges ranging from drug possession to assaulting a police officer to shoplifting, officials said. He was currently awaiting trial on first-degree burglary and grand larceny charges.
Another inmate, identified as Timothy Dill, also escaped the jail. They allegedly beat up two guards as part of their escape, which they planned for days.
The sheriff said that other inmates tried to help the guards as they were being attacked. McLaughlin and Dill stole the guards' keys and locked them in a room, but the other inmates broke the door down.
LONG ISLAND MAN WHO FOUND BONES IN HIS BASEMENT OPENS UP ABOUT GRISLY FIND: 'THIS IS ALMOST A PERFECT CRIME'
The guards suffered bruises and one complained of a sore back, but they're expected to recover.
Dill is charged with escape along with two counts of kidnapping, and first-degree assault and battery as well as other charges. He's awaiting trial on a criminal sexual conduct with a minor charge.
The Associated Press contributed to this report.