South Carolina pushes for cell phone jamming technology in prisons
Former corrections officer Robert Johnson was shot six times in the chest and stomach in his Sumter, S.C. home after an incarcerated Crips gang member used a contraband cell phone to order a hit on his life.
"He probably would've killed my wife – off of this cell phone they shouldn't even have," Johnson told Fox News about the 2010 shooting.
Now Johnson, who retired after the shooting, has become the face of a national effort to get cell phones out of the hands of inmates – by using jamming technology that blocks cell phone use in prisons.
"My goal is to stop this," Johnson said.
As much as jails and prisons try to keep out cell phones through sophisticated metal detectors, inmates keep figuring out a way to smuggle them in. Experts say the only way to keep inmates from using them to conduct criminal activity is through cell phone jamming technology in state and local corrections facilities. They are currently illegal in jails and prisons.
Johnson and corrections director Bryan Stirling are working with the Federal Communications Commission to change laws across the U.S. to allow the use of cell phone jamming technology. The state would be the first one to use the technology, if the law passes.
"We need to be able to block these signals," Stirling told Fox News. "If we don't, these folks that are incarcerated, they are physically incarcerated, but virtually if they have a cell phone in their hand they can continue their criminal ways from behind bars and that should concern everybody."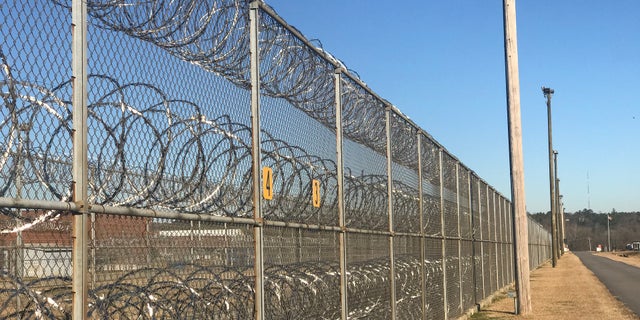 Federal officials tested new jamming technology in Maryland on Wednesday. Micro-jamming prevents wireless communication within a particular area. The device sends out a signal that overpowers cell phone transmissions within a prison, preventing inmates from sending texts or making calls.
"As criminals increase their technological capacity to further criminal activity from within prisons, we must also explore technologies to prevent this from happening. This test is part of our ongoing efforts to find a solution," Assistant Attorney General Beth Williams of the Justice Department's Office of Legal Policy said in a statement to Fox News.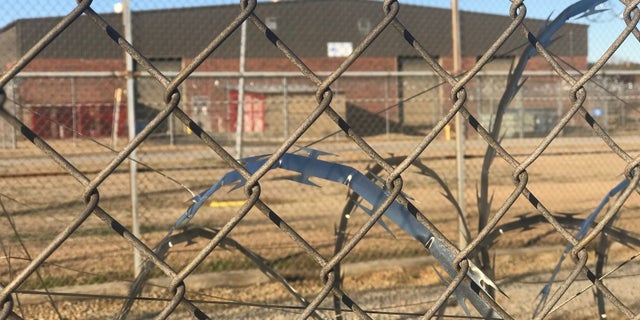 Current law only allows federal facilities to use of this type of technology, with granted permission. So far, there are no records of any facilities with jamming capabilities.
"The (FCC) concern is bleed over…outside the institution where someone who has to make an emergency phone call would not be allowed to make that call because of the jamming technology," Stirling said. "I think the federal government and the Bureau of Prisons is testing it out where they're going to see if there's bleed over."
More than 5,000 contraband cell phones were confiscated from inmates by the Federal Bureau of Prisons (BOP) in 2016. A BOP spokesman says there are indicators showing the numbers are continuing to rise for 2017.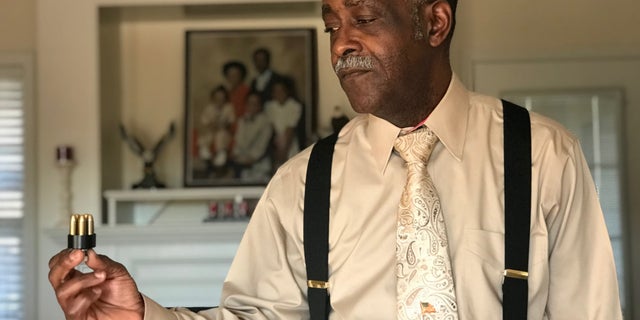 "You name it, they throw them over. They fly them in with drones. They sneak them in the front door they bribe people. I mean there's many ways they do it. They have all day to plan it," Stirling said.
Golf course netting and security cameras are being installed at select facilities across the nation to prevent cell phones from being thrown over jail fences.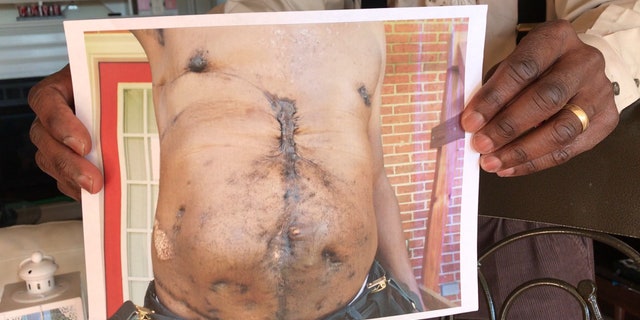 Stirling and Johnson travel around the U.S. educating the Department of Justice, Federal Bureau of Prisons and the FCC on the dangers of cell phone use in prisons.
"We have got to do something before it gets worse," Johnson said.
Johnson was a correction officer at Lee Correctional Institution in Bishopville when he was shot at home.
"I saw the guy raise the gun at me and I don't remember being shot. All I remember is waking up and being on the floor by the commode," Johnson said.
Stirling, Johnson and correctional directors from across the country will meet with the FCC, DOJ and the Federal Bureau of Prisons next month to discuss blocking cell phone signals at the state and local level.