South African couple rows 6,500 miles from Morocco to New York City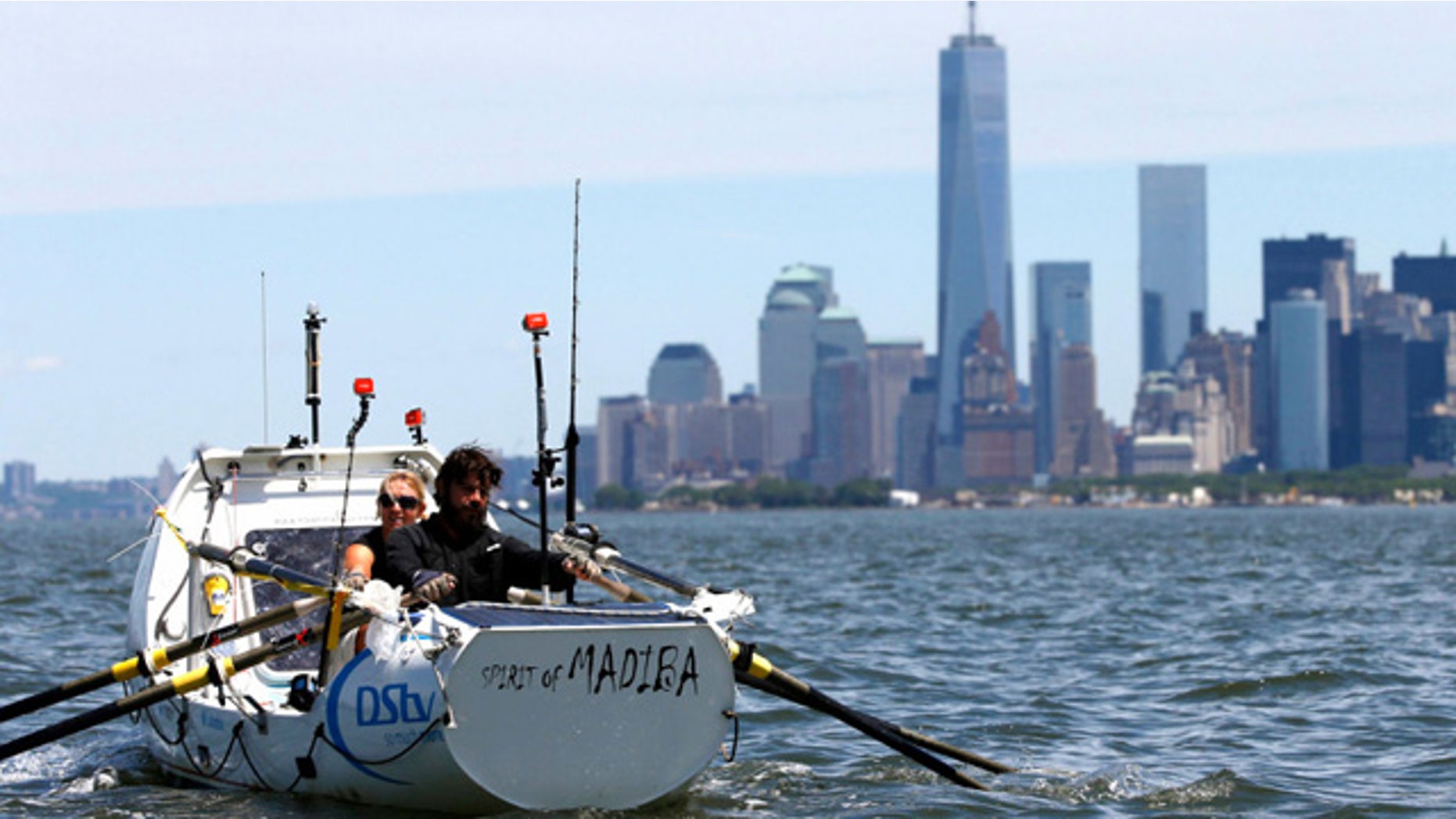 A South African couple made a big splash Friday when they capped an incredible six-month, 6,500-mile journey from Morocco to the Big Apple — via rowboat.
Riaan Manser and longtime girlfriend Vasti Geldenhuys made the arduous trek in a small — but high-tech — 23-foot rowboat called "Spirit of Madiba" starting on Dec. 30 and ending Friday at the Statue of Liberty.
"We were naïve. We thought the Atlantic would be this calm little pond that you just row across," said Manser, 40, sporting a long beard and shaggy hair. "By the fifth day, we were saying to each other, what is going on? Goodness gracious. It should be a lot calmer. The sea was very, very, very angry."
The exhausted, sun-kissed couple was tugged uptown to the 79th Street Boat Basin Friday afternoon where they were greeted by a throng of supporters, including the mayor of Johannesburg.
The globetrotters, who have been together for 15 years, estimated it took 3.6 million rows between them to reach New York. The strenuous workout began early in the morning and lasted for eight hours – split between four-hour blocks – a day.