SoCal terror probe exposes marriage-for-visa racket
The ever-widening investigation of the San Bernardino terrorist massacre has revealed at least two dubious marriages that experts say expose huge loopholes in the immigration system and continue to put national security at risk.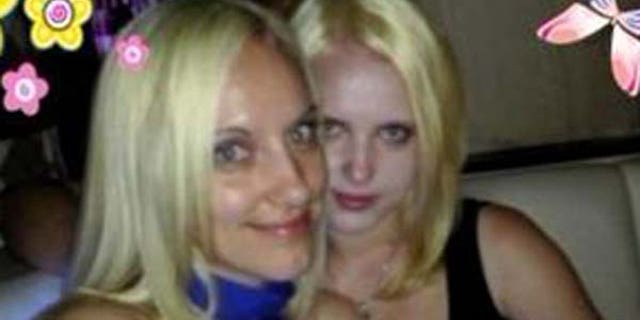 Federal authorities have charged Enrique Marquez with marriage fraud for his allegedly sham union with Mariya Chernykh, a Russian woman whose sister married the brother of terrorist Syed Rizwan Farook after first gaining residence through an earlier marriage. And of course, Farook's own wife, Tashfeen Malik, who was killed along with him in a shootout with police following their Dec. 2 attack, married her way into the U.S. under suspicious circumstances.
"This one family offers a study into how easy it is to get into this country through marriage," said Jessica Vaughan, of the Center for Immigration Policy. "If anyone can take advantage of it, then terrorists can certainly take advantage of it. It is a major security vulnerability."
Malik was a terrorist who apparently took advantage of lax screening to immigrate on a K-1 visa. The so-called "fiancé visa" gave her 90 days to marry her American citizen husband to ensure a green card. But while Mariya and Tatiana Chernykh have not been accused of any terror-related crimes, the ease with which they gained legal status and their proximity to the terrorists who killed 14 and wounded 21 in the worst attack on U.S. soil since 9/11 has critics concerned.
Neither of the sisters has been accused of wrongdoing aside from overstaying their visas, itself grounds for immediate deportation. The FBI declined to comment on their immigration status or whether any other members of the family are under investigation.
Roughly 36,000 people came to the U.S. in 2014 through the fiancé visa program that Malik accessed. The J-1 program, which the Chernykh sisters used, is known as the "student visa," although it covers au pairs, doctors, teachers and others. It accounts for 170,000 foreign visitors in any given month, according to the State Department. Once here, they can marry a citizen and get a green card, as both Tatiana and Mariya Chernykh did.
Now 31, Tatiana Chernykh first entered the U.S. in July, 2003 on a temporary student visa contingent on her meeting its requirements. She apparently overstayed the visa by more than a year, then married a man named Peter Gigliotti. Little about their marriage and relationship is known and Gigliotti, of Richmond, Va., could not be reached for comment.
Tatiana Chernykh sought and obtained a divorce from Gigliotti in June, 2011, and three months later married Farook's brother, Syed Raheel Farook, a decorated U.S. Navy veteran. While their marriage has not raised suspicions, her sister's relationship with a dead terrorist's best friend has.
Mariya Chernykh, 25, last year wed Marquez, the close friend and neighbor of terrorist Syed Rizwan Farook, after overstaying a J-1 visa by at least five years. It was Marquez who allegedly bought the rifles used in the attack, and who investigators believe was involved in an aborted terror plot with Farook in 2012.
Marquez has been described as a mama's boy with psychological problems, but he somehow seemed like marriage material to Mariya Chernykh, who came to the U.S in 2009 on the same visa that originally brought her sister. Marquez reportedly told a pal he was paid somewhere between $5,000 and $10,000 for being a husband on paper.
Mariya Chernykh is listed in public records as sharing an address with another man named Oscar Romero, and in Russian social media accounts referred to herself with the Romero last name while he called the young blonde his wife. But just prior to the marriage with Marquez, photos and references of them together disappear.
Keenly aware of green card fraud, the government tries to screen foreigners marrying U.S. citizens. In the case of a K-1 visa, like the one Malik obtained from the U.S. Embassy in Pakistan, the foreign-born spouse is supposed to go through a rigorous background check. But Malik reportedly slipped through despite giving a phony address and having posted jihadist messages on social media platforms.
"The foreign spouse undergoes a background check, medical exam and an in-person interview. Officers are trained to screen for fraudulent cases before approving a green card," California-based immigration attorney, Cedric Maximilian Shen, told FoxNews.com. "Generally speaking, both spouses could be subject to civil fines and prison time if it is determined that the marriage was fraudulent."
Tatiana Chernykh and her husband were named as witnesses on the marriage certificate, and Syed Raheel Farook also signed ensuing citizenship documents vouching that Marquez had the financial means to support his new spouse. However, Shen noted that knowledge of someone else's allegedly fraudulent marriage does not necessarily result in any civil or criminal liability on those who advocated for its legitimacy.
Avram Morell, a New York-based attorney at Pryor Cashman, concurred that while marriage fraud carries severe immigration penalties like revocation and deportation, he was not aware of anything under immigration law that impacts witnesses.
Neither the Chernykh sisters nor Syed Raheel Farook could be reached for comment. But while Malik's radicalization prior to coming to the U.S. was consistent with her extremist practices and low-profile once here, the sisters have been active on social media in an array of different platforms.
Tatiana's Facebook profile, which was promptly deactivated in the hours after the fatal shootout between her in-laws and police, featured an array of smiling photographs of her and her husband and a young child. Some photos showed her dressed in traditional Muslim clothing and a hijab, but in most she appeared in western-style attire.
A San Bernardino-based mosque attendee told FoxNews.com that while he occasionally saw Syed Rizwan Farook, and met the terrorist's brother at his wedding ceremony last year, he had never met the sisters and had no knowledge that Marquez was ever married.