Six inmates at a jail in St. Louis are facing charges after they allegedly held a 73-year-old guard hostage and took his cell keys to free other prisoners before he was rescued by a SWAT team, a report says.
Charging documents released Monday by the St. Louis Circuit Attorney's Office describe how the guard was abducted around 6 a.m. on Aug. 22 before being taken to hospital for treatment of minor injuries, according to The Associated Press.
The motive for the incident at the St. Louis Justice Center remains under investigation, but Corrections Director Jennifer Clemons-Abdullah said last week that one of the inmates had demanded pizza, the AP also reported.
The incident began when two inmates jailed on first-degree murder charges, Eric Williams and Anthony Newberry, were outside their cells helping the guard deliver breakfast trays to other inmates, charging documents stated. Williams allegedly began punching the guard, knocking him to the ground. The document said Newberry joined in the attack and the men pulled the guard to a shower area.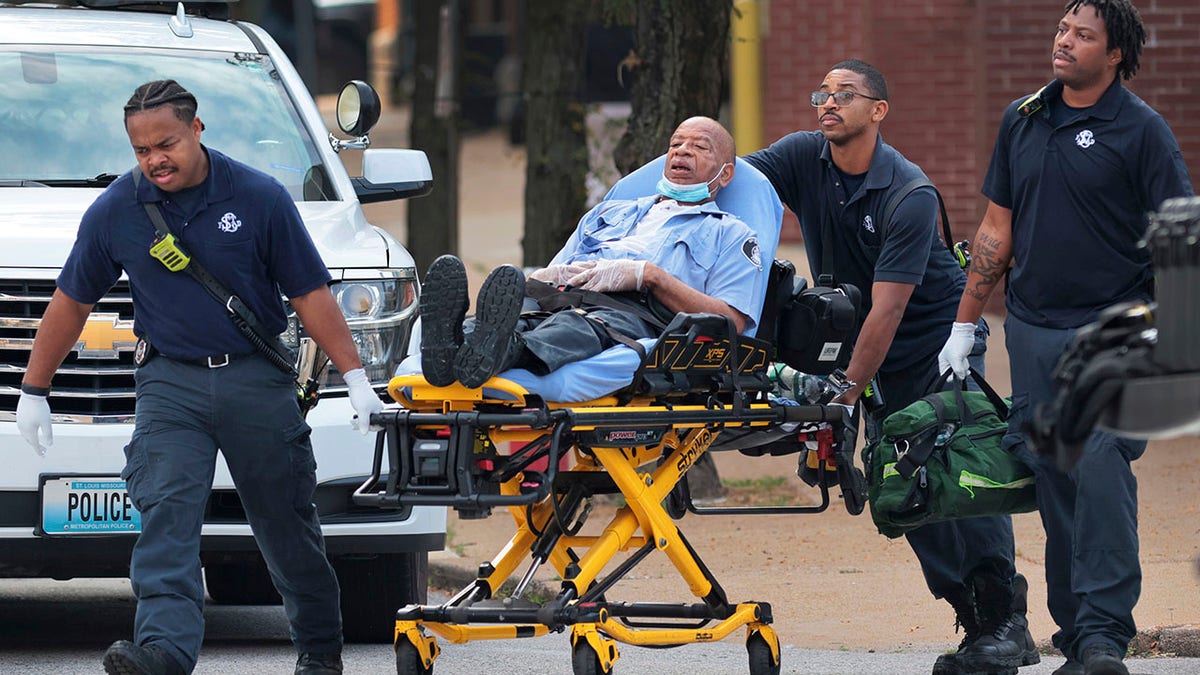 Newberry then took the guard's cell keys and started unlocking "all the cells in the pod," releasing dozens of inmates, the documents reportedly added.
Inmates Paul Mondaine and Earnest Lyons then moved the guard to a table inside the pod, where he was handcuffed and had his legs shackled, documents stated. Newberry and Richard Bolden III smashed televisions, and inmates used pieces taken from the TVs, along with broom and mop handles, to make weapons, according to the documents.
"I'll cut your throat if they come in here," the documents quoted Mondaine allegedly telling the guard as he held one of the homemade weapons.
A SWAT team effort later freed the guard at around 8 a.m. local time.
Interim Public Safety Director Chris Coyle said "less-than-lethal ammunition" was used on the unruly prisoners and two of them suffered minor injuries inflicted by their fellow inmates during the hostage situation, according to the AP.
Williams, 20; Newberry, 29; Mondaine, 29; Lyons, 21; and Cleveland Washington Jr. 21, have each been charged with first-degree kidnapping.
Bolden, along with Newberry and Washington, are charged with damaging the jail. The AP reports that Williams and Newberry face assault charges and Mondaine is being charged with unlawful use of a weapon.
The Associated Press contributed to this report.