Show highlights fashionable ways to safely conceal guns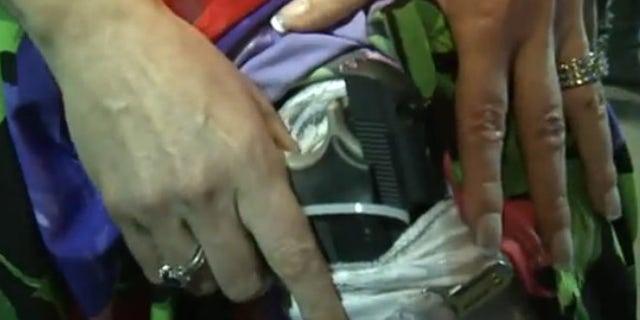 Hundreds of women packed an event hall Saturday in Indianapolis for a different kind of fashion show – one on how to safely conceal guns.
"There are ways to carry, whether you're wearing a cocktail dress, shorts and a tank top," Cathy Brown, the co-chair of the Fashion and Firearms Concealed Carry Extravaganza, told Fox 59.
Event organizers said the idea of the show is to make sure women have fashionable options while carrying. More than 300 women attended, raising money to support local Well Armed Woman chapters.
One attendee, Dawn Hillyer, said she purchased a gun after being chased by a stalker for six years.
Her business, Hiding Hilda, offers purses that contain special compartments for guns. Profits Hillyer makes help sponsor scholarships for law enforcement on stalker training, Fox 59 reports.
"He gets out of prison in 2017 and I'm not going to live like that again," Hillyer said. "I'm not gonna run. I'm not gonna hide. I'm gonna stand right up."