Sheriff's Department posts photo of deputy's blood-soaked uniform after vicious dog attack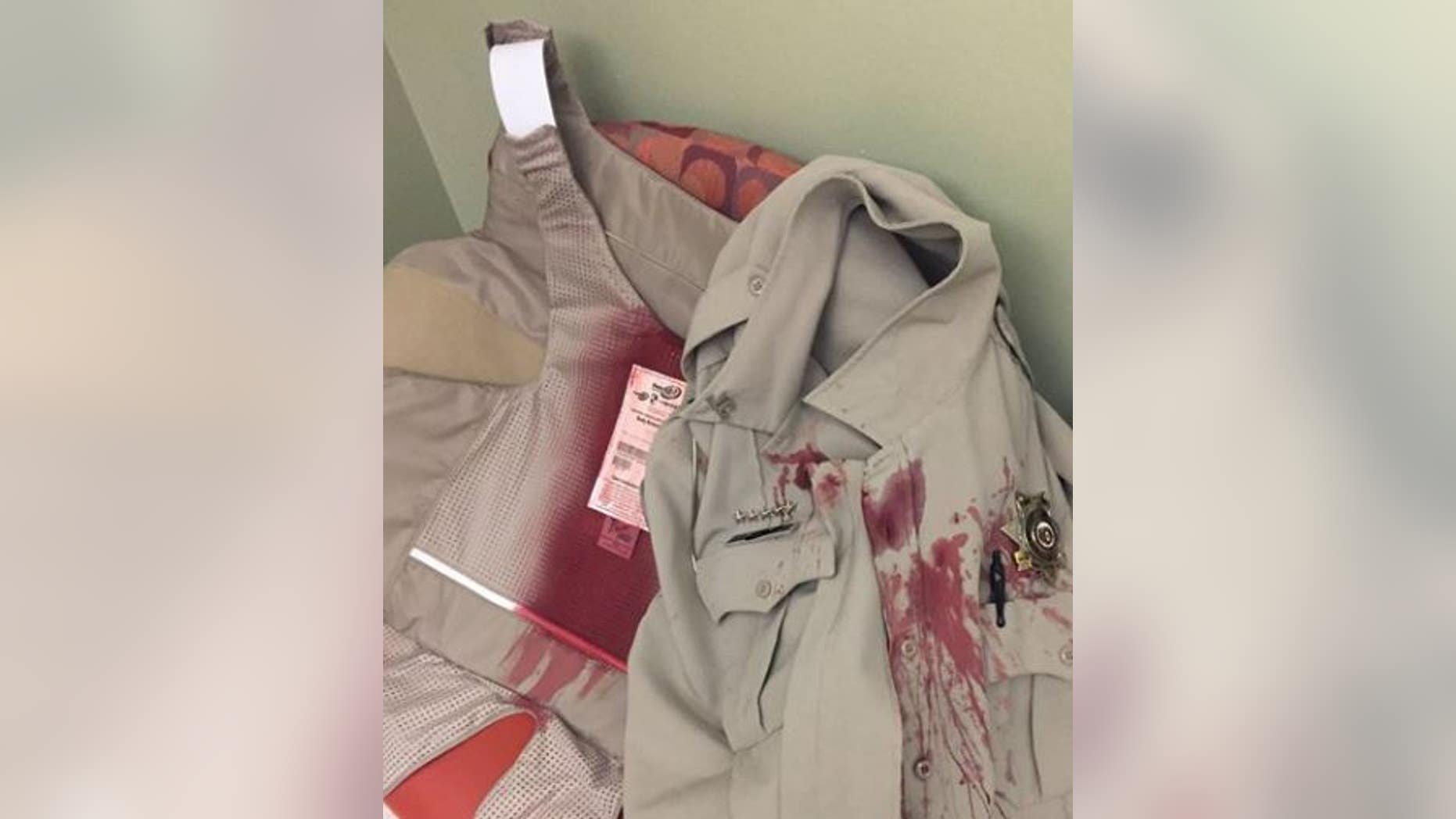 A Missouri sheriff's deputy was rushed to a hospital and underwent surgery Tuesday after he was attacked by a dog while serving a civil summons, authorities said.
When no one answered the door at the residence, the Jefferson County Sheriff's Department deputy noticed a side door that was partly opened, FOX 2 NOW of St. Louis reported.
As the deputy approached the door, the dog emerged from the rear of the house and attacked the deputy, latching onto his face.
Later, the dog bit into the deputy's left arm, according to the station. The deputy was able to reach his weapon and shot the dog once, allowing the deputy to free himself.
The department posted an image to Facebook showing the deputy's blood-soaked uniform and bulletproof vest.
The homeowner told police the dog was a pitbull, according to the St. Louis Post-Dispatch. The animal was expected to survive, but Animal Control officials will decide what happens next to the dog.
The unidentified deputy, a 27-year department veteran, required surgery to address his injuries, which included a puncture wound near one of his eyes and a heavily damaged lip, the paper reported.