Sessions' planned marijuana crackdown draws fire from politicians, growers
The Trump administration ashed the legal marijuana industry's budding flame Thursday, announcing it would end an Obama-era policy to tread lightly when enforcing federal cannabis laws.
States that have legalized marijuana for recreational use -- including Washington, Colorado and California – immediately cried foul.
California's law, creating the world's largest legal pot market, had just taken effect New Year's Day.
Attorney General Jeff Sessions' announcement allows federal prosecutors to consider bringing marijuana cases, but falls short of ordering them to do so. Justice Departmnent officials did not say whether pot shops and legal growers would be targeted.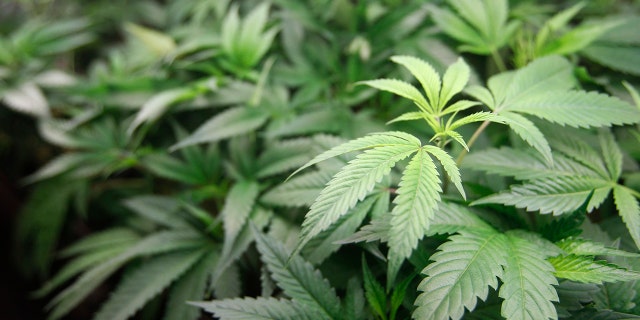 Sessions, a long-time opponent of marijuana while serving in the U.S. Senate, and some law enforcement officials blame the legalization of marijuana for a number of problems, including the trafficking of black market weed.
Authorities also fear an uptick in stoned drivers and worry that widespread acceptance of the drug could increase its youth appeal.
Sessions' move would remove the Ogden and Cole memos set forth by the Obama administration. The Ogden memo directed U.S. attorneys to take a hands-off approach in dealing with patients in compliance with medical marijuana systems. The Cole memo allowed states to legalize marijuana sales to adults.
Advocates for the drug -- which in federal law is classified in the same category as heroin -- have argued that it has medicinal qualities and causes less harm than alcohol. They have said the government needs to instead focus on rampant opioid abuse and contend that a regulated marijuana market woudl help reduce crime by eliminating the need for a black market.
Lawmakers on the federal and state levels who back legal marijuana disavowed Sessions' announcement, with some state officials insisting their state's policies toward the cannabis business will not change.
Here is a roundup of reactions.
Washington state
Gov. Jay Inslee, a Democrat, vowed at a news conference Thursday that state officials "will use every single power at our disposal to preserve and protect the mission statement Washington state voters gave us."
Inslee touted the state's marijuana market, which was legalized in November 2012 with first shop opening in July 2014, calling the system among the best regulated and disciplined, the Seattle Times reported.
Washington Attorney General Bob Ferguson called Sessions' announcement "deeply disappointing," but was left puzzled by Sessions' plans regarding the Ogden and Cole memos.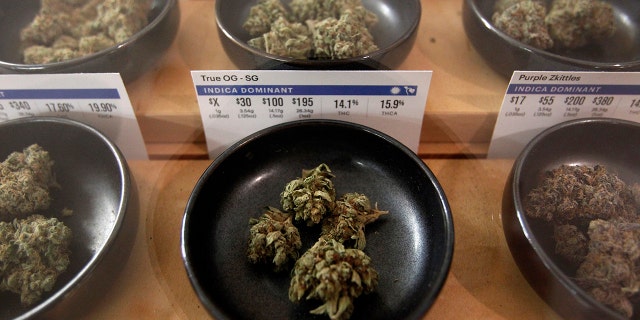 "I understand he's removed the Cole memo and Ogden memo," Ferguson said. "He wasn't announcing anything broader than that. It leaves wide open, what exactly does he mean by doing this?"
Republican state Sen. Ann Rivers said Sessions' announcement was "misguided" and hoped to come up with a plan that would work for both the federal and state governments.
According to the state's treasury department, Washington collected $280 million in marijuana taxes so far in fiscal 2017 – $8 million more than projected.
Colorado
Republican U.S. Sen. Cory Gardner did not waste any time blasting Sessions' move. He accused the attorney general of tramping on the will of Colorado's voters and said Sessions contradicted what he said during his confirmation hearing.
"I am prepared to take all steps necessary, including holding DOJ nominees, until the attorney general lives up to the commitment he made to me prior to his confirmation," Gardner said.
Colorado's U.S. Attorney Bob Troyer vowed to stay the course with the state's approach to prosecution.
Prosecutors there have always focused on marijuana crimes that "create the greatest safety threats" and will continue to be guided by that, he said.
Washington and Colorado were the first states to legalize marijuana.
Since Colorado's marijuana shops opened in 2014, tax revenue from pot sales has increased from $67 million that year to more than $225 million in 2017, according to a government website.
California
Voters in California approved marijuana legalization in 2016, but officials did not allow pot shops to open until Jan. 1, 2018, with officials projecting that tax revenue could exceed $1 billion annually.
"In California, we decided it was best to regulate, not criminalize, cannabis," state Attorney General Xavier Becerra said in a statement, the Sacramento Bee reported. "We intend to vigorously enforce our state's laws and protect our state's interests."
Democratic U.S. Rep. Ted Lieu, a frequent critic of the Trump administration, took a shot at Sessions on Twitter, advising him to have the Justice Department focus on any other topic.
However, at least one California sheriff welcomed Sessions' plan.
Yuba County Sheriff Steve Durfor said he hoped Sessions' policy signaled a new willingness of federal authorities to help the region enforce marijuana laws.
He said his department near Sacramento has struggled to combat illegal pot operations in the region. Officers destroyed a record 30,000 plants last year, surpassing the previous record of 8,800 plants in 2016, he said.
Industry on edge
Sessions' guidance caused marijuana-related stocks to plummet, reversing a weeks-long rally fueled by optimism surrounding California's entrance into the market.
"Jeff Sessions' decision to rescind the Cole memoranda puts the marijuana industry and marijuana legalization efforts in a precarious position," said Aaron Herzberg, a California lawyer and founder of the cannabis investment company CalCann Holding.
Brent Kenyon, a consultant who helps advise and establish recreational marijuana businesses in Oregon, said his phone was ringing all day with calls from worried clients.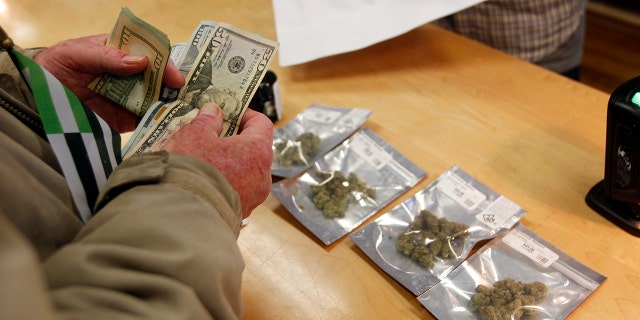 "I'm just telling people to hold off. We need more information, we need to see what the president is going to say about this," he said.
Steve DeAngelo, owner of California's largest marijuana retailer, said that, for now, it would be "business as usual" at his Harborside dispensary in Oakland.
"I think the main impact of this is really going to be on investors, more than anything else," he said. "Some investors might get a bit nervous about putting more money into the cannabis industry until the situation resolves itself."
Fox News' Adam Shaw and Jake Gibson and the Associated Press contributed to this report.