Self-driving car passenger slapped with ticket in San Francisco, police say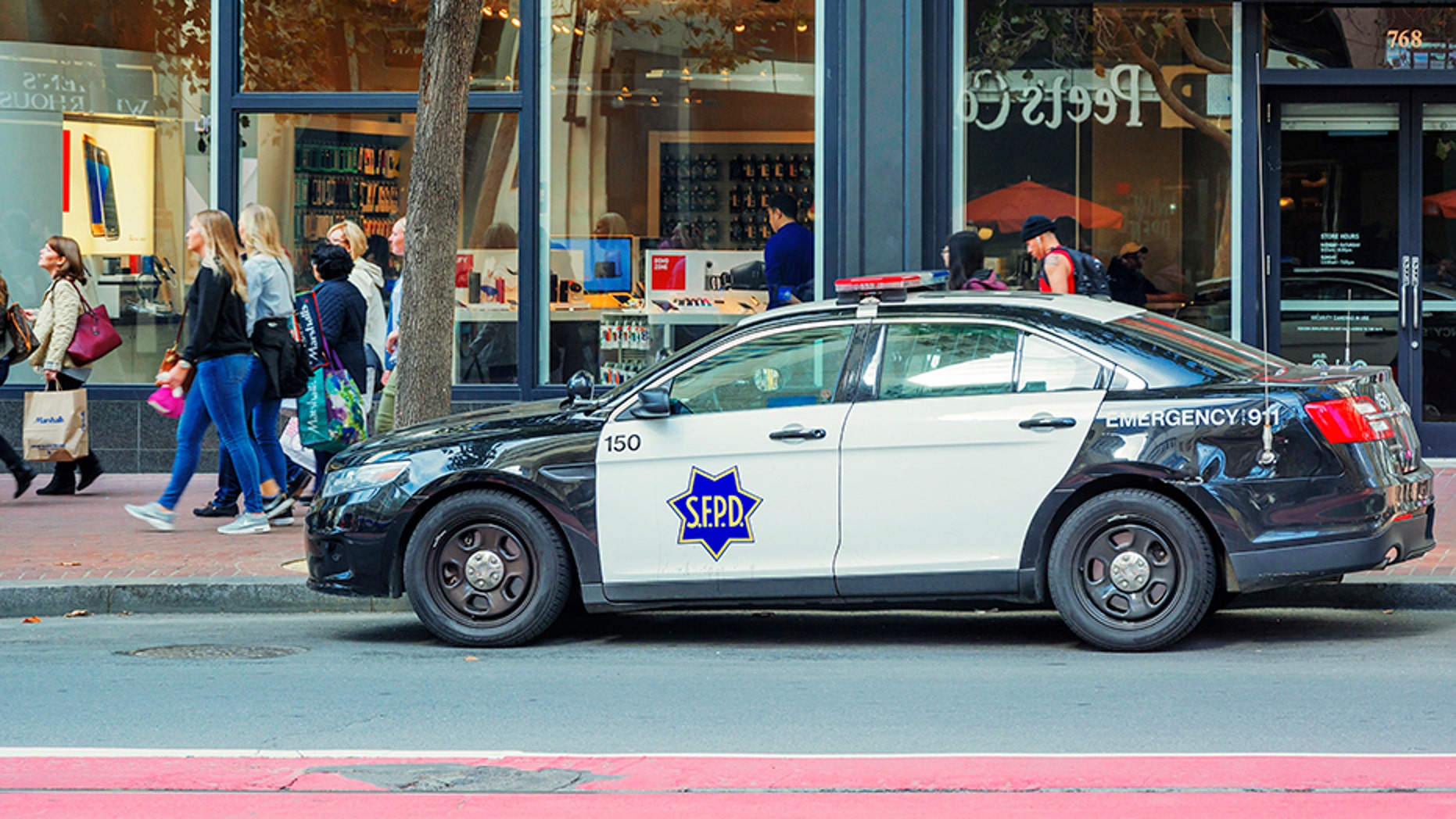 A ticket was issued to a person traveling in a self-driving car in San Francisco on Monday, police told Fox News. The vehicle allegedly did not stop for a person in the crosswalk. However, Cruise, the car company involved, according to KPIX, maintained that the vehicle was in compliance with California state law.
A motorcycle officer issued the ticket after seeing the car not stop for a woman going through a crosswalk in the South of Market area, San Francisco Police Department spokeswoman Officer Giselle Linnane told Fox News on Wednesday. The car "cut the pedestrian off," she said.
UBER SUSPENDED FROM TESTING SELF-DRIVING CARS IN ARIZONA
The ticketing officer believed that the car was in self-driving mode, however the person inside was cited for failing to yield to a pedestrian, Linnane said. That individual, whether they were driving or not, "is still responsible for the vehicle," she added.
The person in the crosswalk was not injured, KPIX reported.
Cruise, the company behind the autonomous vehicle, reportedly believes that neither the car nor the person inside broke any laws. Data from the company, according to KPIX, showed that the car was 10.8 feet away from the pedestrian during the incident.
"We don't look at or work with that data," Linnane told Business Insider. "It's whatever the officer observed at the scene and from his observation, there was a violation."
SELF-DRIVING UBER CAR KILLS ARIZONA PEDESTRIAN, POLICE SAY
In a statement to Fox News, Cruise said safety is the company's "priority in testing our self-driving vehicles."
"California law requires the vehicle to yield the right of way to pedestrians, allowing them to proceed undisturbed and unhurried without fear of interference of their safe passage through an intersection," the statement continued. "Our data indicates that's what happened here."
The encounter follows an incident in Arizona earlier this month in which a self-driving Uber car fatally struck a woman. The governor has since suspended the company from testing its autonomous vehicles in the state.