School district to allow performance of musical despite racial slur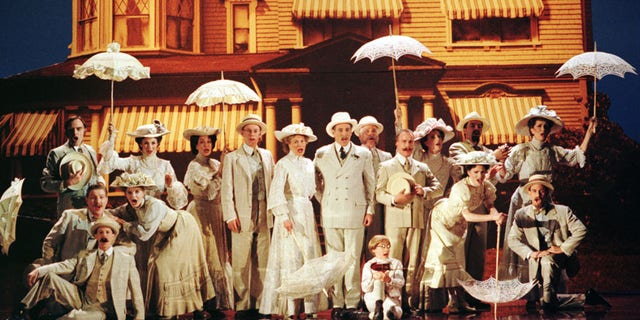 CHERRY HILL, N.J. – A New Jersey high school will allow students to utter racial slurs during performances of "Ragtime."
"I feel like a lot of people, especially the kids in the older grades, they're mature enough to know that there's a context for the words that are being used," said Caleb Murtha. He's in the pit orchestra and will be playing the music for his school's spring production of the Tony Award winning Broadway musical "Ragtime".
THE SIXTH TIME I WENT TO THE PRINCIPAL'S OFFICE
Choosing to perform the play has caused some contention in the community because of its use of the N-word.
Originally the school's Superintendent decided they would not perform the play but after a series of meetings and discussions Friday he reversed the decision.
The show will go on with the script as is. Caleb's father says it must've been a tough decision for school officials to make.
"I think the goal is to be educational and if the kids are learning without being offensive that's the goal of the community from what I'm hearing," said John Murtha.
"DIE!" HIGH SCHOOL TEACHER STAGES MOCK ASSASSINATION OF TRUMP
School Superintendent Joseph Meloche posted the decision on the district's website this evening in a letter that started with the sentence "Words matter". His statement reads in part, "These are tumultuous, difficult times. We believe that while these difficult times provide challenges in our educational community, they also provide an opportunity and an obligation to educate. We believe we can educate using difficult subject matter presented in a safe, sensitive way."
Others are divided on the issue.
When Quentin McClain heard about the issues he said, "Teens and young adolescents they absorb everything they hear so anything repetitious, the human mind they learn over repetition. So in other words if they keep hearing it they kind of get desensitized to the word and will use it and in life that can rub the wrong person the wrong the wrong way."