SC men who said they forced alligator to drink beer may face charges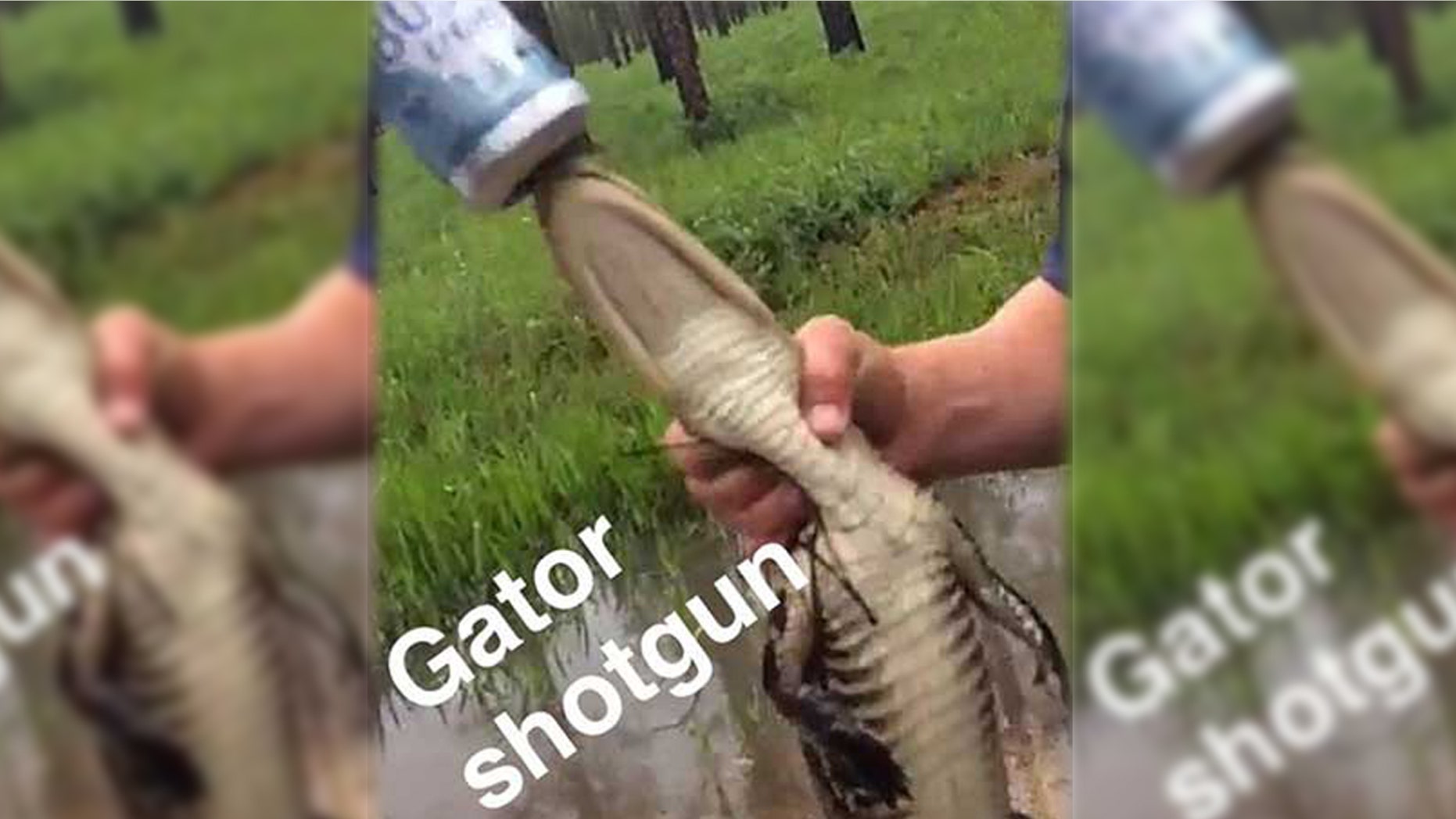 Two men face potential charges of harassment after the South Carolina Department of Natural Resources (SCDNR) received multiple tips and pictures of the men forcing a baby alligator to drink alcohol.
Joseph Andrew Floyd Jr., 20, and Zachary Lloyd Brown, 21, admitted to officers that they picked up the alligator after they saw it crossing the road, according to SCDNR. The men then posted photos of the alligator being forced to ingest beer in Japers County, 138 miles south of Columbia. They later released the reptile into a nearby pond according to the release.
The SCDNR Alligator Program Coordinator says alligators are protected under state and federal law, "where they are still listed as threatened solely due to their similarity of appearance to other endangered crocodilians worldwide."
In this instance federal protection does not apply even with protections in place to ensure alligators are legally harvested for international trade.
LITTLE MERMAID STATUE DOUSED WITH RED PAINT
SCDNR is filing a misdemeanor charge of harassing wildlife through the state's alligator management legislation.
If charged, the men will be fined $300 and the overseeing judge will determine their final punishment.