Sandy Hook killer Adam Lanza's disturbing writings, other belongings, ordered released to public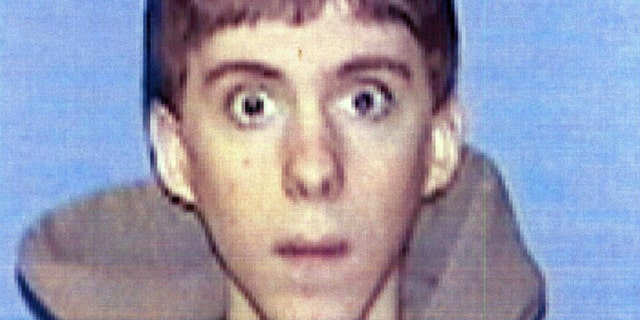 Various items belonging to Sandy Hook shooter Adam Lanza that highlight his apparent fascination with murder were ordered released by the Connecticut Supreme Court on Tuesday.
Lanza was 20 years old on Dec. 14, 2012 when he opened fire at Sandy Hook Elementary School — murdering 20 first-grade students and six educators.
NIKOLAS CRUZ CELLPHONE VIDEOS RELEASED: 'I'M GOING TO BE THE NEXT SCHOOL SHOOTER'
While thousands of documents have already been released following an investigation into the massacre, it's believed the 35 items ruled to be made public could provide insight into the gunman's thinking.
Among the items are a spreadsheet ranking mass murders by name and number killed and a notebook titled "The Big Book of Granny." The notebook contains a story that Lanza wrote in the fifth grade about a woman who uses her "rifle cane" to kill people.
Also part of Lanza's belongings is an eight-page documented titled "me," which was described in a police inventory as "detailing relationships, ideal companion, culture, voting, personal beliefs, describes doctors touching children as rape."
Another, named "tomorrow," apparently contains details about the author's "desires, list of the benefits of being thin and negative connotations associated with being overweight, list of goals ..."
Media organizations asked to view the belongings but said police rejected the requests, citing privacy rights in Connecticut's search and seizure law. The Hartford Courant appealed to the state Freedom of Information Commission, which in 2015 ordered state police to release the documents. But Superior Court Judge Carl Schuman overruled the commission in 2016 — a decision overturned Tuesday in the 5-0 Supreme Court ruling.
RECENT SCHOOL SHOOTINGS IN THE US
"We feel these documents are necessary to tell a complete story in our reporting," said Andrew Julien, publisher and editor-in-chief of the Courant. "Understanding what a mass killer was thinking not only paints a clearer picture of the individual, it helps us identify and understand red flags that could be part of a prevention formula for future mass shootings."
Some of the other requested items include a folder containing hand-drawn, comic-style pictures and stories about Pokemon-type characters; a packet of educational materials from the Sandy Hook school to Lanza's mother including report cards and an educational plan addressing his mental health issues; a list of problems and requests from Lanza to his mother; and a story about a relationship between a 10-year-old boy and a 20-year-old man.
It was not immediately clear when the requested items would be released to the public.