San Francisco homeless man to receive $100G for pointing out escaped prisoners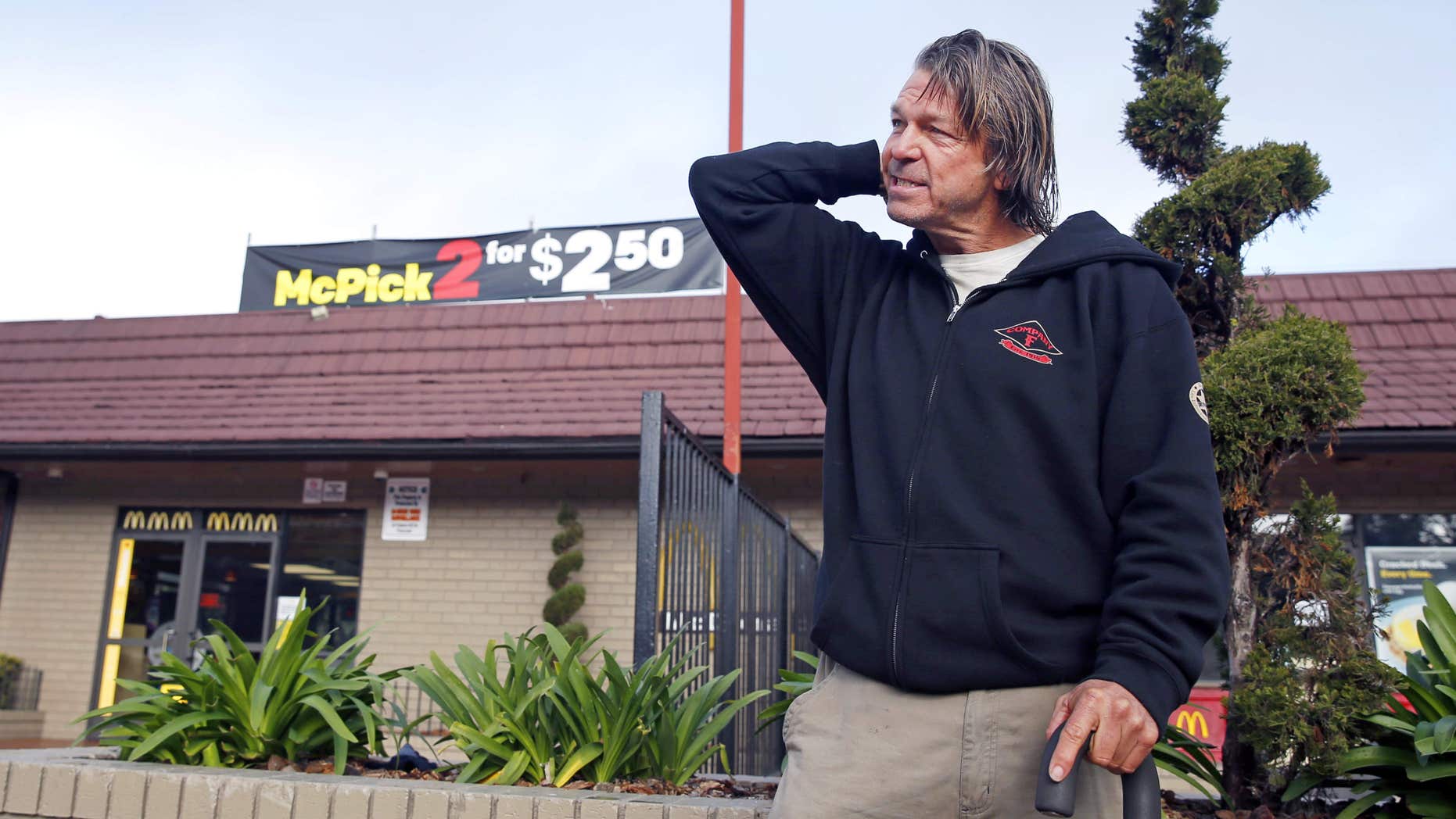 A homeless man living in San Francisco will receive $100,000 after pointing police toward two Orange County fugitives, the Orange County Board of Supervisors voted Tuesday.
The Orange County Board of Supervisors awarded Matthew Hay-Chapman $100,000 of the $150,000 reward that was set for the arrest of the two escaped prisoners, county spokeswoman Jean Pasco said. Two Target employees and a man whose van was stolen by the two escapees will split the remaining $50,000.
"He said he had a duty to bring these individuals back into custody," Orange County Supervisor Todd Spitzer told SF Gate. "That was really cool. A lot of people are afraid if they participate, they will get hurt."
Hossein Nayeri, Jonathan Tieu and Bac Duong escaped from Central Men's Jail in Santa Ana on Jan. 22 and were the subject of a nationwide manhunt for days. Hay-Chapman spotted Nayeri and Tieu on Jan. 28 in San Francisco and recognized their stolen GMC van from news reports. He pointed hem out to law enforcement in the area, leading to their arrest.
Duong had surrendered to police in Orange County a day before.
Armando Damian, of Los Angeles, called police to say that a man responding to a Craigslist ad had taken the van for a test drive on Jan. 23 and not returned. Damian will receive $20,000, officials said.
A Target store manager and a loss prevention officer will each receive $15,000.
Manager Hazel Javier noticed two men acting suspiciously on surveillance footage on the night of Jan. 22. She showed the video to loss prevention officer Jeffrey Arana and called police because he thought the men might be the fugitives.
A cab driver who was held hostage for a week by the three men did not receive any of the reward money.
The Associated Press contributed to this report.