Russian teen charged with possessing weapon of mass destruction, Pennsylvania authorities say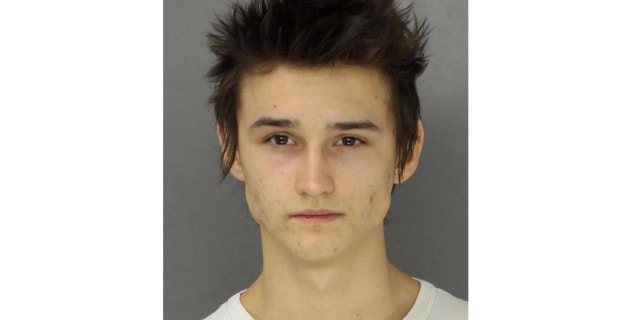 A teenage Russian national was arrested late Friday on charges of possessing a weapon of mass destruction, police in Altoona, Pa. said.
Blair County Prison confirmed to Fox News that Vladislav Miftakhov, 19, is in custody.
Altoon Mayor Matthew Pacifico said Miftakjov is a student at Penn State University Altoona.
He is charged with possessing a weapon of mass destruction, risking a catastrophe, possessing instruments of crime, prohibited offensive weapons, incendiary devices, recklessly endangering another person, and several drug-related charges.
Officers had been investigating an alleged marijuana growing operation when they discovered the alleged bomb, according to a statement posted on the police department's Facebook page.
They said the bomb was found inside a suitcase along with "assorted bomb making materials."
"The bomb was safely deconstructed by experts from the Pennsylvania State Police Bomb Squad," the statement read.
Miftakhov allegedly told investigators he bought the bomb-making materials online over the past few weeks.
Police did not release any details about a possible motive or possible targets.
Mayor Pacifico said the city had "quite a scare."
"This is something you hear about in big cities or movies, but not something you would think would happen in a place like Altoona," he told Fox News.
The Altoona Police Department said federal agencies had been notified and are assisting with the investigation.
Click here for more from the Altoona Mirror.