Roger Ailes, founder of Fox News, dead at 77
Roger Ailes, who built Fox News into a cable powerhouse before leaving the company last year, died Thursday morning at the age of 77.
The Ohio-born television pioneer was a confidant of presidents and an acknowledged master of communications. He founded Fox News in 1996 and built it into the nation's long-running No. 1 cable news network. Ailes resigned from Fox in July amid charges of sexual harassment.
His widow, Elizabeth Ailes, confirmed the news in a statement.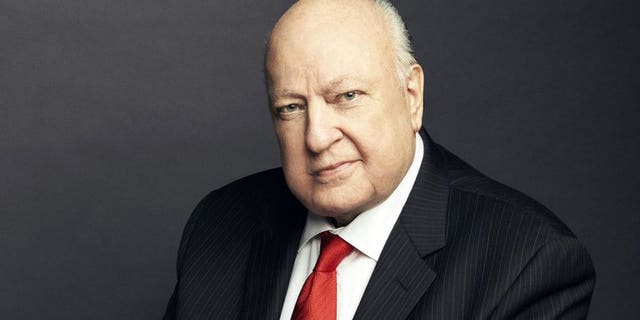 "I am profoundly sad and heartbroken to report that my husband, Roger Ailes, passed away this morning," the statement read. "Roger was a loving husband to me, to his son Zachary, and a loyal friend to many. He was also a patriot, profoundly grateful to live in a country that gave him so much opportunity to work hard, to rise—and to give back."
The Associated Press quoting the Palm Beach County Medical Examiner's Office said Ailes died of complications from a fall at his home on May 10.
"Roger and I shared a big idea which he executed in a way no one else could have. In addition, Roger was a great patriot who never ceased fighting for his beliefs."
Rupert Murdoch, executive chairman of 21st Century Fox and Fox News Channel, said he was saddened by the development.
"Everybody at Fox News is shocked and grieved by the death of Roger Ailes," Murdoch said. "A brilliant broadcaster, Roger played a huge role in shaping America's media over the last 30 years. He will be remembered by the many people on both sides of the camera he discovered, nurtured and promoted."
Murdoch noted Ailes' critical role in creating Fox News.
"Roger and I shared a big idea which he executed in a way no one else could have," Murdoch said. "In addition, Roger was a great patriot who never ceased fighting for his beliefs.
"At 21st Century Fox we will always be enormously grateful for the great business he built. Our thoughts and prayers are with his wife Elizabeth and son Zachary."
Fox News host Sean Hannity tweeted tributes to his onetime boss in a series of messages.
"Today, America lost one of its great patriotic warriors," Hannity tweeted. "He has dramatically and forever changed the political and the media landscape, single-handedly for the better."
Ailes left Fox News under a cloud of controversy on July 21, though he strongly denied the allegations.
Ailes was born in Warren, Ohio, and attended Ohio University in Athens, where he majored in radio and television. After graduating in 1962, he launched his career in black and white-era television by working for then-local personality Mike Douglas. When the show was syndicated a few years later, Ailes' star rose with it.
It was during a 1967 taping of "The Mike Douglas Show" that Ailes met future president Richard Nixon, who later tapped him to serve as his executive producer for television.
That experience began a decades-long dual track in which Ailes cast long shadows over both television and politics, culminating in his founding of Fox News.
In 1984, Ailes worked on President Reagan's re-election campaign. Four years later, he was a key player in the successful presidential campaign of George H.W. Bush, helping to plot effective messaging and television advertising strategies.
He later helped build CNBC before Murdoch chose him to launch Fox News.
As recently at last fall's election, and after his career at Fox had ended, Ailes reportedly advised President Trump in preparation for debates.
Ailes and Elizabeth were married in 1998. Their only son, Zachary, was born on New Year's Day 2000.