Road to Recovery: In Some Cities, Car Sales Have Hit Open Road Again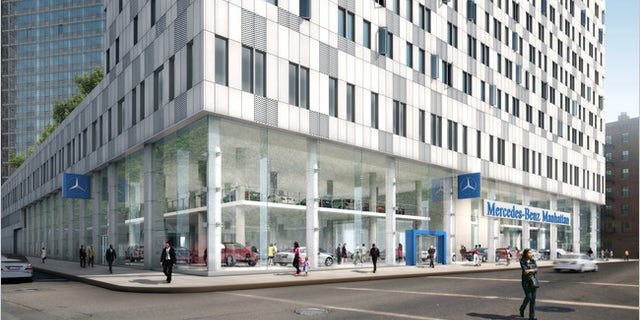 The automobile industry was hit particularly hard by the recent economic downturn, but there are signs of a rebound, especially in New York City.
Roughly 1,500 dealerships closed in the U.S. in 2009 because of falling sales figures. Hundreds more closed the year before that.
Now sales are creeping back, up almost 3 percent nationwide. But in Manhattan, sales in 2010 are up a whopping 16.5 percent.
"We think we've seen the bottom, which was last year, about 10.5 million units," Paul Taylor, chief economist for the National Auto Dealers Association, said about national car sales.
"We'll sell about 11.5 million units this year, but when we see 14 (million) you'll see a lot of happy dealers, and you'll see the automalls, I believe, coming back," said Taylor.
The comeback is alive and well in the Big Apple's "Autobahn Alley," a stretch of 11th Avenue between 28th and 58th Streets.
Auto dealers are spending more here now to revamp and redesign than they have in a decade.
GM just opened a new facility. Ford invested millions in its new store, which also sells Lincolns, Mazdas, Land Rovers, Jaguars and Volvos, VW opened a new flagship and Infiniti is looking to do the same.
But Mercedes has raised the bar to startling heights. It is spending $1.4 billion nationwide to upgrade its dealerships, with $220 million or so devoted to "Autohaus", the so-called "Jewel of the Crown" being built on a full block between 53rd and 54th Streets. The state of the art, 330,000-square-foot facility will fill five full floors -- three below ground -- doubling the maintenance and repair space, nearly tripling current showroom and inventory capacity with extra room for video walls, a coffee shop and lounge (with free Wi-Fi, of course) and two-story floor-to-ceiling windows to display products to passers-by on 11th Avenue.
"The values we stand for are success, quality, safety and prestige," said Alan McLaren, president of Mercedes-Benz Manhattan. "If we're going to represent the brand here in New York City, it's critically important we do it right. It will come at a price."
"How many Mercedes do you have to sell to pay for a $220 million dealership?" this reporter asked with a smile.
He chuckles. "Let's just say a lot. Generally speaking, for the car business things are gradually getting better," McLaren said.
"Certainly not at the rate we'd like to see, and this is definitely going be a more prolonged period than we'd originally hoped for. Nonetheless, we look forward as a brand with optimism and we're investing in a long-term future."
Many other automakers and dealers are doing the same.