Rhode Island man accused of killing mother at New Hampshire hospital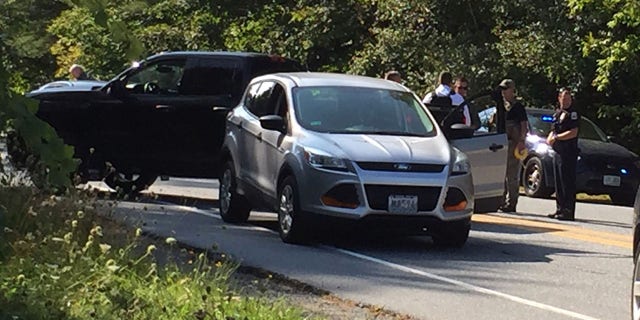 Authorities say a 70-year-old woman was shot and killed by her son in the intensive care unit at Dartmouth-Hitchcock Medical Center Tuesday, sending New Hampshire's largest hospital into lockdown.
Travis Frink, 49, of Warwick, R.I. was arrested as he tried to drive off the hospital's campus and was charged with first-degree murder of Pamela Ferriere of Groton, N.H., state Attorney General Gordon MacDonald said Tuesday night.
McDonald said Frink signed in at the hospital's visiting desk at 1:15 p.m. Approximately 10 minutes later, police responded to a report of a shooting in the fourth-floor intensive care unit.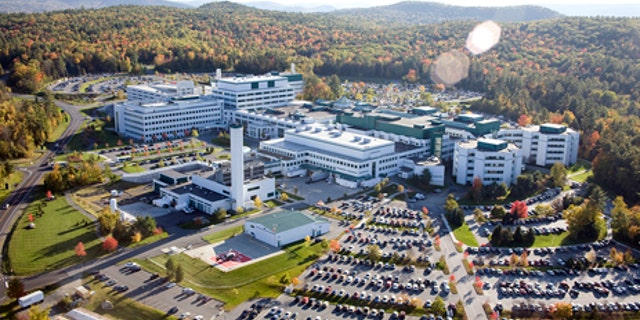 People were told to avoid the area around the hospital, and traffic was stopped on a route leading to the medical center in the town of Lebanon, near the Vermont border. Images taken inside the hospital showed SWAT team members accompanying staff as they swept the building for further signs of trouble.
The hospital urged everyone on the main campus to evacuate or shelter in place. One staffer told WMUR that patients with wheelchairs and others needing assistance were helped into a parking lot.
Another hospital employee told WMUR that the hospital issued a "code silver" alert, indicating that someone was possibly being violent with a weapon. Another employee told WCAX that an alert flashed on computer monitors saying that there was an active shooter.
"You hear an alert and you just respond and you go," staff member Barbara Rodgers told WMUR. "You do what you have to do and make sure everybody gets out. It's just hard, because you're getting patients out and visitors and just whatever, and they don't know what's going on. You can't tell them anything. You don't know anything to tell them."
The hospital had resumed normal operations as of Tuesday evening.
John Kacavas, the medical center's chief legal officer, thanked police and the attorney general's office for their response to a "tragic situation."
Investigators have not disclosed a specific motive for the shooting. The state attorney general's office is investigating, along with the New Hampshire State Police Major Crimes Unit and the Lebanon Police Department.
The Associated Press contributed to this report.