Retired military pilot 'died a hero' trying to save kids from drowning at Florida beach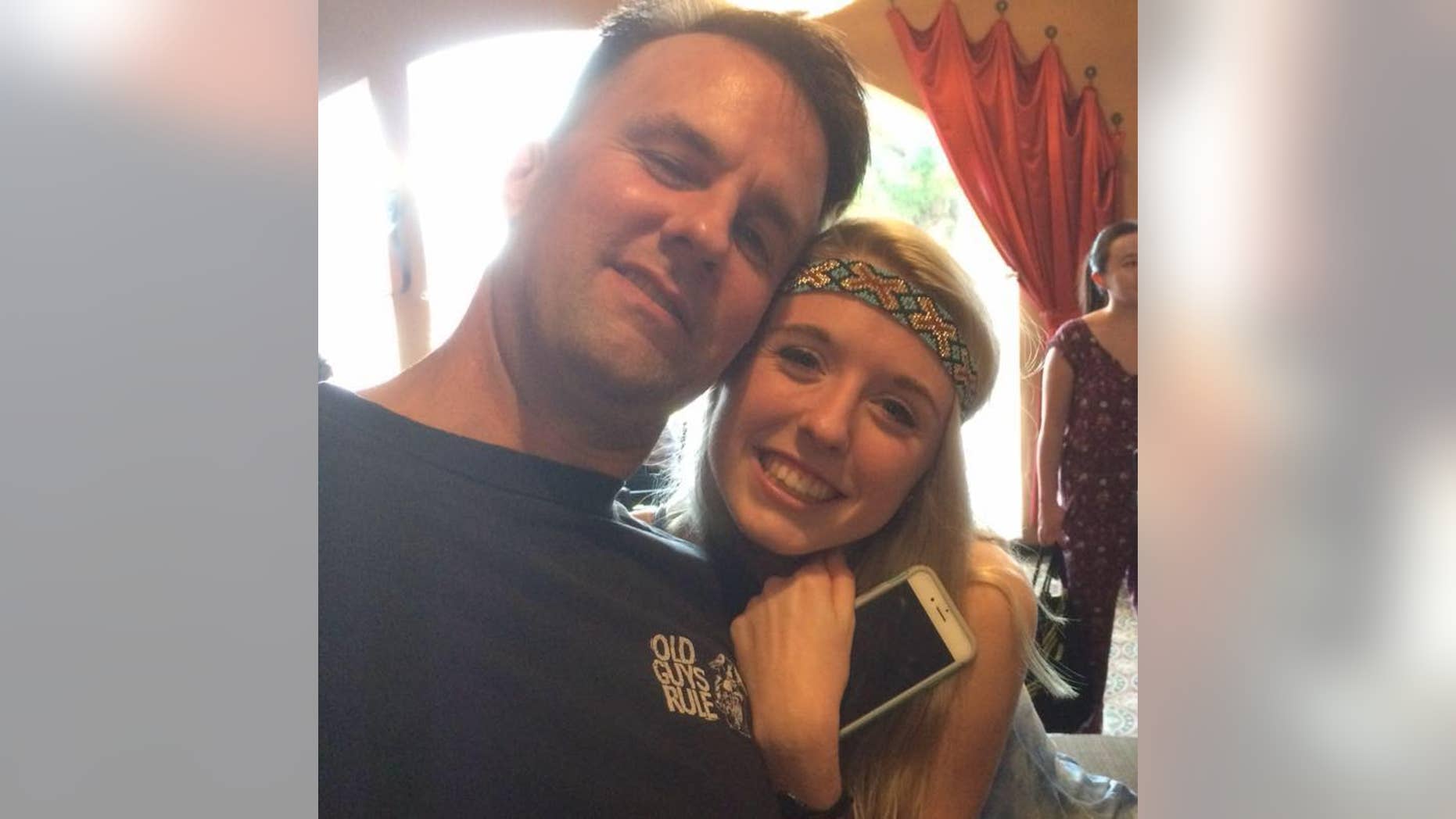 When Michael Robidoux saw two kids struggling to swim in the rough surf at Navarre Beach in Florida's Panhandle Saturday, the Air Force veteran and pilot didn't hesitate to jump in after them. But the strong current took Robidoux under and he later died.
"He died as he lived -- a hero," Robidoux's cousin, Annette, told Fox News.
Santa Rosa County Sheriff's officials said two surfers rescued children, who have not yet been identified, as a team from the sheriff's office searched for Robidoux. They pulled him to shore and deputies performed CPR. Robidoux was critically injured and airlifted to a local hospital, where he later died.
"[He was] a recipient of the Distinguished Flying Cross, an honored airman and a wonderful family man," Annette said.
The veteran was also an Eagle Scout and current pilot for Delta Airlines. Close friends and family described him as a "great military hero" and "very respected family man," who was always willing to lend a helping hand.
Robidoux's daughter, Kaela, agreed that her dad was a hero for trying to save others.
"He was my best friend," she told Fox News, declining to comment further.
Navarre Fire Chief Danny Fureigh told WEAR that Robidoux got "caught in an undertow" as he attempted to reach the children who were flailing their arms for help. The Santa Rosa County Sheriff's Office said the incident happened just after 6 p.m.
A Santa Rosa County spokesperson told the local news station there are currently nine lifeguards on staff, but they're looking to hire more.
"It is spread thin and everybody isn't full time," lifeguard Riley Tilghman told WEAR. "It's definitely stressful, even simple tasks like going to the bathroom creates scenarios where we don't have much coverage as we would like to have."
Whether there were more lifeguards present that day or not, Annette believes Robidoux still would have tried to help those kids.
"[It's] no surprise that he gave his life to save someone else's," said Annette, who plans to nominate Robidoux for the Carnegie Hero Award -- an honor given to individuals "who risk their lives saving or attempting to save others," according to the Carnegie Hero Fund Commission.
After the incident, the Santa Rosa County Sheriff's Office reminded swimmers to "exercise caution when swimming in the Gulf and observe all safety flag warnings."