Residents allowed to return home following Massachusetts gas explosions, governor says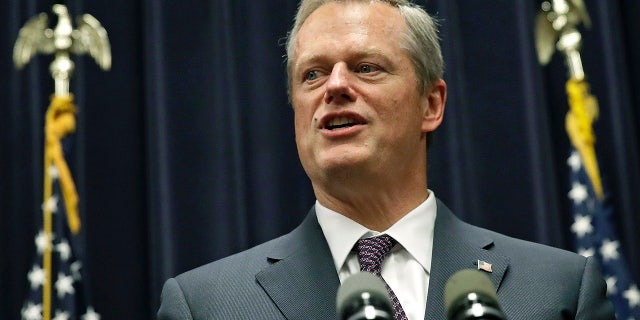 NEWYou can now listen to Fox News articles!
Residents evacuated from their homes in three suburban Massachusetts towns were allowed to return following Thursday's gas explosions and fires that killed one person and injured at least 25, Gov. Charlie Baker announced Sunday.
Residents in North Andover, Andover and Lawrence were cleared to return to their homes as of 7 a.m. Sunday. Massachusetts Emergency Management Agency said in a news release that workers have turned off nearly 8,600 meters that were impacted, cleared homes of gas and restored electricity.
"We still have a long way to go, but I am so happy that people can return back home this morning [Sunday]. There will be 120 representatives from the utilities out in neighborhoods in the three communities to assist with any questions people may have as they return home," Baker tweeted.
"The explosions have brought heartbreak for numerous families—and the loss of a young life," Baker said. "After spending some time visiting shelters and the local hospital, it is evident that the residents of the Merrimack Valley and Massachusetts are coming together to be supportive and kind."
Power for all residents should be restored shortly after returning to their homes. Two phases still remain in the recovery operation.
"Phase 2 will consist of assessing the damage to the low pressure gas system, and Phase 3 will consist of technicians inspecting every piece of equipment from the meter, where gas enters a building, to the equipment throughout a building that distributes gas to all the appliances," the governor said.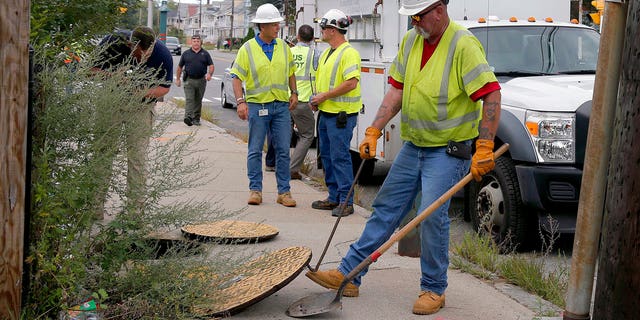 On Friday, Baker, a Republican in a heavily Democratic state, declared a state of emergency for the three towns and placed a company called Eversource in charge of repairs instead of Columbia Gas of Massachusetts, the utility that serves the area.
'Major issues'
On Saturday, Baker said at a news conference that Columbia Gas was simply too slow in responding to the crisis, and that "raised major issues in our mind, about the leadership team's ability to deliver," the Boston Herald reported.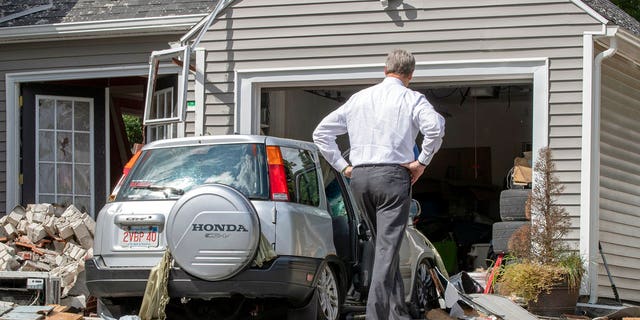 Investors apparently lost confidence as well, as Columbia Gas parent NiSource saw its shares drop by 11.8 percent Friday, its worst day since 2001, CNBC reported.
Meanwhile, USA Today reported Saturday that NiSource units have been linked to three prior gas explosion incidents -- in Springfield, Mass., and Sissonville, W.Va., both in 2012, and in Upper Arlington, Ohio, in 2015.
The explosions, which set off scores off fires, affected about 8,600 homes and businesses, and permanently displaced about a dozen families in Lawrence, according to the paper.
Baker urged returning residents to exercise caution and call 911 if they smelled gas.
A report of a strong gas odor Saturday morning brought officials back to a part of Lawrence most affected by the explosions and fires. Firefighters and gas workers opened manholes, tested gas levels and tried to gain access to businesses on the city's south side, but the situation was mostly contained after 11 a.m.
Cause remains unknown
Still, the official cause of the explosions remained unknown, National Transportation Safety Board (NTSB) chairman Robert Sumwalt said.
"We're not here on scene to determine the probable cause," Sumwalt said. "That will occur at a later date." He said NTSB investigators expect to be on site up to 10 days but a final report about what happened could take up to two years to complete.
Late Saturday, U.S. Sen. Ed Markey, D-Mass., tweeted: "We need a minute-by-minute accounting of what happened before and during the #MVGasFire" – "MV" referring to the Merrimack Valley, the region comprising the communities affected by the explosion.
U.S. Rep. Seth Moulton, D-Mass., told the Herald that human error was to blame.
"This is not something that should be happening in 2018. Houses were literally blowing up. I was told by someone that overpressure of the gas line – and not by a little – is to blame," Moulton said.
Sumwalt said the Columbia Gas pipeline controller in Columbus, Ohio, had reported a surge in pressure in the areas affected by the Thursday explosion. He said a review of the pipeline controller's procedures for handling such events is pending. So far, the evidence does not indicate "criminal conduct," Sumwalt said.
Sumwalt said the NTSB will review the pipeline controller's pressure regulators that control the flow of gas to the Merrimack Valley as well as its records up to three weeks before the explosion, the Globe reported.
Fox News' Katherine Lam and The Associated Press contributed to this story.